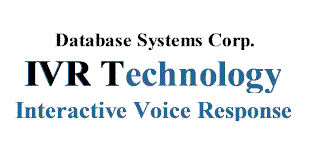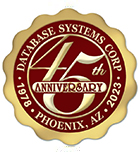 IVR Design Concepts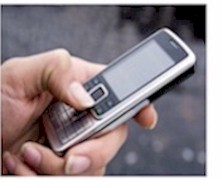 To effectively design, develop, test and implement a new IVR (interactive voice response) application requires an experienced and professional organization. Care should be taken to construct a workable solution that satisfies the needs of both the caller and the organization.

Database Systems Corp. (DSC) has been providing computer technology products and services since 1978 and has an experienced staff of IVR professionals who have created IVR solutions for many groups and industries.

DSC also offers a complete IVR design and development software solution for the creation of automatic phone answering applications. Whether your application is simple or complex, DSC can develop your phone campaign quickly and have your application in production within days.

Contact DSC to learn more about this IVR design process and the software that has been developed for so many industries and organizations.
IVR Design and Implementation Phases
Database Systems Corp. applies the systems approach to the design and development of IVR applications for its system's and service clients. Here is a detailed breakdown of these design steps as performed by our experienced IVR management and development organization.
---
State Of New Jersey - Department Of Community Affairs

"The Department of Community Affairs is dedicated to investing in our communities. Our programs - our investments - are creating neighborhoods where people want to raise families and build businesses.

The Department of Community Affairs, through its various divisions and affiliates, is making direct and positive contributions to lives on every street in New Jersey. We can help plan a town, inspect it and protect it. We can work with the town's elected officials and advocate for its residents." - www.state.nj.us

The Department of Community Affairs, State of New Jersey, has contracted with Database Systems Corp. to provide a phone information service to its residents using our IVR software and phone services. This service answers calls from individuals and organizations making Freedom Of Information requests. Calls are processed automatically using our IVRS (IVR systems) and service. Our call center phone systems process these calls with prompts and menu routing, and records responses left by the callers. These voice recordings are transmitted to the state via email for subsequent fulfillment by state employees.
---
IVR Client Applications
Database Systems Corp. has developed numerous IVR applications and has installed a number of IVR systems at client locations. Here is just a sample of the applications developed by DSC with a representative company that utilizes our IVR technology.


Testing and Interviewing
Business Phone Services
Professional Phone Services

Community Phone Services
Customer Services By Phone
Personal Phone Services
Business Phone Applications
---
Call Us Today
Contact DSC for a FREE analysis and quote and to learn more about our IVR design solutions and IVR hosting services.