Utility Phone Services
Provide Customer Service By Phone
Utility Phone Services Using IVR Technology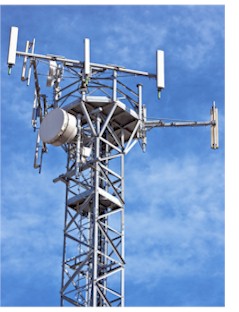 Database Systems Corp. (DSC) provides call processsing technology. DSC specializes in the development of automated phone answering systems and voice message broadcasting solutions.
What Is A Public Utility?
"A public utility is a company that maintains the infrastructure for a public service (often also providing a service using that infrastructure). Public utilities often involve natural monopolies, and as a result are often government monopolies, or if privately owned, treated as specially regulated sectors.

Examples of utility company services include electricity, water, sewage treatment, waste disposal, natural gas distribution, public transport, telephone and cable, and road systems."
DSC provides phone technology to utility companies in its own call centers where it manages customer call answering services and voice broadcast outsourcing services.

Utility companies have utilized our phone systems and have realized significant benefits from these automated call answering services. Customers seeking information regarding utility service, account status information, or wishing to report service outages can be provided service 24 hours a day.

Calls can also be routed directly to utility employees such as customer service representatives. This is critical when reporting an emergency such as a service outage. If an after hours call is not an emergency such as billing or account information requests, the caller can leave a voicemail message. This can be recalled during normal business hours by the utility service representative.

Contact DSC to learn more about our complete inbound phone services and as well as our state-of-the-art phone systems. Visit our Phone Applications web page to view our other phone services.


---
Public Service of New Hampshire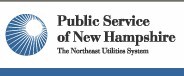 "Public Service of New Hampshire (PSNH) is the Granite State's largest electric utility, serving more than 475,000 homes and businesses throughout the state. Our personnel includes more than 1,200 employees who work and live in New Hampshire, contributing in many ways to the communities where they reside." - www.psnh.com

DSC provides phone answering services to PSNH using an 800 number. This service provides business and residential customer information on utility plans. This call answering service also provides the customer with the ability to speak directly with a customer service representative.
---
Utility Phone Applications
These are just a few applications using our automatic phone services:


Manage utility information requests
Process rate and charge inquiries
Handle power outage reports
Report disruption of services
Community service information
Handle billing information requests
Handle delinquent accounts
Initiate repair dispatch
Record problem reports
Process payments using credit cards
Obtain nearest business locations
Provide business hours and days
Provide 24 x 7 Answering Service
Record phone call information
Access and update database information
Access information from the web
Transfer caller to customer service rep.
Convert text data to speech
Provide online reporting
Call Us Today
Contact DSC to learn more about our financial phone answering services.



Testing and Interviewing
IVR Testing
IVR Surveys
Phone Interviews
Survey Generators
Clinical IVR Surveys
Telephone Survey

Business Services
Bill Payment Services
Employee Management
Help Desk Solutions
Self Service IVR
Store LocatorService
HRD Phone Services
Employee Testing
Virtual Secretary
Virtual Help Desk

Professional Services
Medical Phone Services
Legal Phone Services
Financial Services
Real Estate Phone
Phone Coaching

Community Services
Transportation Phone
I'm Ok
Information Phone
Utility Phone Services
IVR Registration Services
Money Transfer IVR
Security Guard Monitor
House Arrest Monitor
Third Party Verification