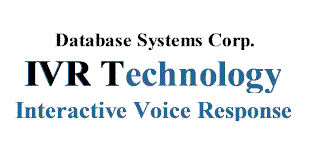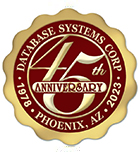 IVR Systems and Outsourcing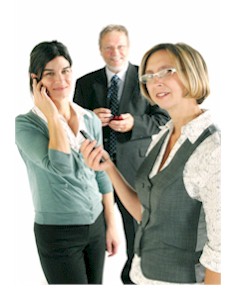 Database Systems Corp. (DSC) was founded in 1978 and is an established technology company that specializes in the development of interactive voice response (IVR) solutions such as phone systems and hosted outsourcing services. DSC maintains its own secure phone and data center where it hosts customer applications.
DSC specializes in the development of custom phone programs for both inbound and outbound call applications.
What Is IVR?
"Interactive voice response is an automated phone system and software that allows an individual to conduct transactions by phone without the assistance of a live operator. Typically a individual caller will interact with this system by making selections from voice menus. The menu selections are made using touchphone keypad entries or by speaking words or phrases into the phone. This interaction allows the individual to conduct transactions with the phone system as well as the computer system which is linked with phone.

The phone system plays pre-recorded voice prompts and the person typically presses a number on a telephone keypad to select the option associated with the voice prompt."
Database provides the following interactive voice response solutions and information: DSC phone systems utilize Intel processors and contain Dialogic telecommunication boards. These solutions provide callers with the ability to automatically obtain information or perform transactions using a phone system.

IVRS (interactive voice response systems) use voice recorded prompts and menus to present information to callers. Touch-tone telephone keypad entries are gathered from the caller to collect information and to provide user navigation. Information is delivered to the caller using text to speech or pre-recorded responses. This information can be obtained locally from internal databases or remotely through the internet. (IVR and VXML Data Access).

Contact DSC to learn more about our IVR software, phone systems and customized development services.


---
Customer Profile - Johns Hopkins University

"The Johns Hopkins University was the first research university in the United States. Founded in 1876, it was an entirely new educational enterprise. Its aim was not only to advance students' knowledge, but also to advance human knowledge generally, through discovery and scholarship." - www.jhu.edu

Researchers at Johns Hopkins University utilize DSC IVR survey call center services to manage their automated phone interview surveys of student volunteers. Johns Hopkins is collecting behavioral information over an extended period of time for long term health care research.
---
Custom Program Development
The Database Systems Corp. development team uses the systems approach when creating automatic phone answering applications. The following are the basic functions performed by our experienced team of professional managers and developers using this IVR design process:
IVR Systems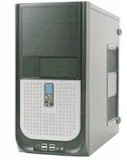 DSC offers both an affordable and expandable call processing phone system. This solution includes a modern Windows PC with Dialogic computer telephony cards. When combined with our extensive phone software, these phone systems can perform both inbound call distribution as well as outbound IVR Call campaigns - concurrently.

The WIZARD analog IVR system is our entry level call center phone system that supports analog phone lines. If your calling center requires more lines, our PACER digital IVR system can be used in environments where digital phone line support is necessary.
IVR Software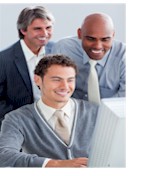 DSC has created an Interactive Voice Response software development library that can be used to create virtually any phone application. Our easy to use development software leads you step by step through the design and production of your custom phone applications.

You can design and create your own phone programs using this full-featured software toolkit. Alternatively, DSC can provide you with a custom IVR phone application. These applications can be easily ported to our digital phone system when your call volume requires a larger system.

To obtain additional information about our IVR software, please view the IVR software manual that includes a detailed description of the IVR functions available when developing IVR applications.
IVR Programming Services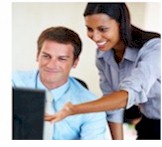 DSC offers complete phone application development and programming services along with our comprehensive IVR application design and development. From simple to complex phone applications, DSC personnel can design, develop, test and implement your phone campaign quickly and have your phone program in place with a minimal amount of time.

Our highly professional and trained programming staff can analyze your phone needs and design it to meet your requirements. Your calling campaign does not have to conform to a static IVR model. Instead our IVR applications will answer your calls according to the rules dictated by your business.
IVR Outsourcing
Besides offering state-of-the art phone systems and computer telephony products, DSC provides complete IVR hosting services at its multiple data centers. Using the technology that we have developed, our experienced programming staff can design and implement your inbound calling campaigns quickly and efficiently. And you will find our services are quite affordable as well.
Online IVR Reports
An important feature included with each of our IVR solutions is a complete reporting system. These reports provide the administrator with a total view of the performance of each of your calling campaigns and include graphical presentation of data as well.

This online reporting and feedback system helps you observe and control the performance of your automatic call answering services.

Graphs and charts of operational statistics let you measure the effectiveness of each phone campaign as it is running.

The statistical information contained in each of these reports can be downloaded into a spreadsheet format for individually customized reporting.
Call Us Today
Contact DSC for a FREE analysis and quote and to learn more about our products and services.