Security Guard Monitor
Employee Checkin / Checkout System
IVR Phones Monitor Security Guard Stations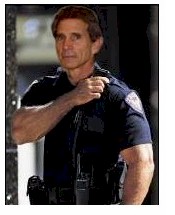 Database Systems Corp. (DSC) is a leading provider of computer telephony systems, specializing in interactive voice response (IVR) solutions.

Security guard organizations can monitor the checkin / checkout process of their guards by utilizing our IVR phone systems and software. Guards can report in using a phone keypad in response to checkin prompts, entering their unique identification. Calls can be monitored using Caller ID to properly identify and associate a guard with a specifically assigned post.

DSC provides automatic call answering systems and phone services that can process calls from security guards reporting for duty. If a security guard does not report for duty using this process, a warning is posted to management alerting them that there is a possible security breach or unprotected area under the control of the security organization.

Online reports and status are available with real time statistics. Information provided by our IVR system can be forwarded to the payroll department or scheduler.

Contact Database to learn more about our security guard and employee checkin / checkout solutions. Visit our phone applications web page to view our other phone services.


---
Heritage Security

"As the local leader in the security industry, Heritage Security continues to grow and expand its position by constantly analyzing and updating existing procedures with the most recent technological advances in all relevant aspects of management, supervision, screening, testing and background investigation. We insure the use of the most up to date tools and equipment, including hardware, software and communications."

Heritage Security provides interactive voice response (IVR) service for security guard organizations. Guards check in to their assigned posts by calling an 800 number with their specific identification number. The Heritage system monitors whether all assigned posts are manned and notifies management if a gap in the security perimeter exists.

For further information about Heritage Security, please visit their website at www.heritagesecurity.com.


---
Employee Phone Applications
The following are just a few of the other employee management and control applications using our IVR technology:


Customize call processing
Log work assignment completion
Record employee checkin / checkout
Track employee job locations
Record employee absentee status
Log work station checkin
Access and update database information
Generate alerts and notifications
Record phone call information
Access information from the web
Convert text data to speech
Provide online reporting
Call Us Today
Contact DSC to learn more about our IVR employee checkin / checkout services.



Testing and Interviewing
IVR Testing
IVR Surveys
Phone Interviews
Survey Generators
Clinical IVR Surveys
Phone Surveys
Phone Contests

Business Services
Phone Payment
Help Desk Solutions
Employee Management
Self Service IVR
Store LocatorService
HRD Phone Services
Employee Testing
Virtual Secretary
Virtual Help Desk

Professional Services
Medical Phone Services
Legal Phone Services
Financial Services
Real Estate Phone
Phone Coaching

Community Services
Transportation Phone
I'm Ok Senior Calls
Information Phone
Utility Phone Services
IVR Registration Services
Money Transfer IVR
Security Guard Monitor
House Arrest Monitor
Third Party Verification