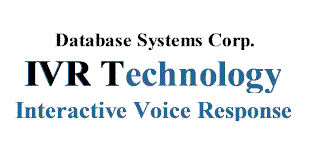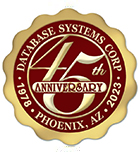 IVR Platforms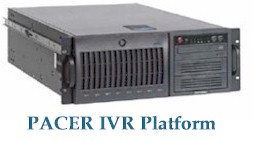 An IVR platform is a computer phone system that houses and controls telecommunications resources (telephony cards) and hosts interactive voice response control software. Database Systems Corp. (DSC) has been a leading IVR company and provider of call processing solutions and computer software since 1978.

DSC provides call center phone systems which feature interactive voice response (IVR) software.
IVR Platform Features
The Database Systems Corp. IVR platform includes a modern Windows PC with Dialogic computer telephony cards. When combined with our extensive IVR software, these phone systems can perform both inbound call distribution as well as outbound IVR call campaigns - concurrently.

The following components comprise the PACER and WIZARD IVR platforms:
Intel Processors
Windows XP Operating System
Dialogic Computer Telephony Boards
Intel/Dialogic Telephony API Set
Database Systems Corp. IVR Software
The WIZARD IVR platform is our entry level call center phone system that supports analog phone lines. If your calling center requires more lines, our PACER IVR platform can be used in environments where digital phone line support is necessary.

Contact DSC to learn more about our IVR platforms and supporting phone software.


---
Sara Lee Processes Retail Sales Using IVR

Sara Lee Corporation is a global manufacturer and marketer of high-quality, brand-name products for consumers throughout the world. With headquarters in Chicago, Sara Lee Corporation has operations in 55 countries and markets branded products in nearly 200 nations. Sara Lee Corporation's leading brand names are household words around the globe. Sara Lee's preeminent brands are built on consumer needs and expectations, offering exceptional quality and value.

Sara Lee acquired a WIZARD IVR platform from Database Systems Corp. to process after-hour orders for it's clothing and apparel line of products. Our IVR system is designed to allow consumers to place orders for clothing products without the need for a sales representative. Orders are recorded after-hours and are submitted for fulfillment the next business day.
---
IVR Platforms
Database Systems Corp. offers two unique IVR platforms for its customers. The WIZARD phone system supports analog phone lines. The PACER phone system supports one or more T1 (digital) phone lines.
WIZARD Analog IVR Platform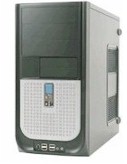 The WIZARD is our entry level analog phone system. This is a complete, affordable and expandable IVR platform. Features include our easy to use IVR Wizard software that leads you step by step through the development of your own custom IVR applications.

The 4 line analog IVR platform includes our setup software or comes optionally with our comprehensive IVR software development toolkit.

This IVR platform can be programmed by your own staff or by our experienced and professional IVR development team who can provide you with a custom IVR application. These portable IVR applications can be easily moved to our digital PACER phone system when your call volume requires a larger system.
PACER Digital IVR Platforms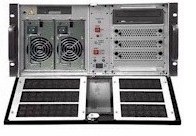 DSC also provides IVR solutions for medium to large scale phone centers with our PACER phone system. These advanced call center IVR platforms allow customers to call your organization from anywhere in the country.

Our PACER digital IVR platform supports multiple digital T1's with capacity from 24 to 480 phone lines per system. These systems can be networked to provide call applications for virtually any sized call center or phone answering center. With our "Open IVR" network approach, IVR application can be developed on separate servers that control the flow of information and the transfer of inbound calls.
Call Us Today
Contact DSC for a FREE analysis and quote and to learn more about our IVR products and IVR services.