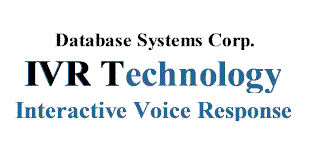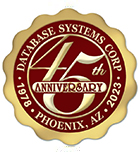 Self Service IVR Technology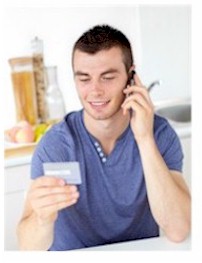 Database Systems Corp. (DSC) has been a leading developer of automated phone systems and call processing software.

DSC utilizes this technology at its own call centers where it provides both voice message delivery services as well as call answering services.

Our modern technology is ideally suited for self service help desk applications. Automatic phone answering services include intelligent call handling using our own IVR (Interactive voice response) software.

If your business or organization provides phone support for your products and services, a Self Service IVR system can improve the timeliness and quality of the support provided to your callers.
What Is Self Service Technology?
"Self service technology allows users who are seeking assistance or information to automatically obtain this assistance without the need of human operators.

Self service provides customer assistance 24 hours a day, 7 days a week."
Both businesses and community organizations are providing self service assistance to its calling customers using IVR technology. Our phone help desk solutions provide self service features that can be developed using IVR technology. Calls can be automatically answered by a computerized phone system that prompts callers to describe the information they require and by providing this information without the need for an operator.

Contact DSC to learn more about our self service IVR phone systems and services. Visit our Phone Applications web page to view our other phone services.


---
National Small Business Alliance (NSBA)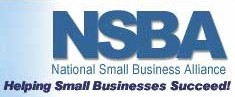 "The National Small Business Alliance was established by lifelong entrepreneurs who know first hand the challenges small business professionals face in today's fiercely competitive environment. To address these unique needs and requirements, NSBA has established relationships with major suppliers to provide the same discounts and privileges generally reserved for much larger organizations." - www.natlsba.com

NSBA utilizes our self service IVR phone system and software to process incoming calls from registered clients. The self service IVR answers frequently asked questions (through touchphone menu responses) and prompts the caller for an account number if the caller needs to speak with a customer support member. The call is then transferred to an agent.
---
Self Service Software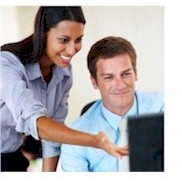 DSC provides an extensive IVR development software library that is used to create virtually any phone application. Several of the features include our own easy to use interactive voice response software that leads you step by step through the operation of your custom phone applications.

You can design and develop your own phone applications using our comprehensive software toolkit. Alternatively, DSC can provide you with a custom phone application. These applications can be easily ported to our digital phone system when your call volume requires a larger system.

To obtain additional information about our IVR software, please view the IVR Software Manual that includes a detailed description of the IVR functions available when developing IVR applications.
Self Service IVR Phone Features
These are just a few or the features and applications of our self service solutions:


Self service phone applications
Online satisfaction surveys
Appointment scheduling
Follow-up date call backs
Email/fax response
Order tracking system
Make payments using credit cards
Obtain nearest business locations
Provide business hours and days
Record phone call information
Access and update database information
Access information from the web
Transfer caller to customer service rep.
Convert text data to speech
Provide online reporting
Call Us Today
Contact DSC to learn more about our help desk phone systems and services.