Help Desk Phone Solutions
Automatic Phone Answering Services
Help Desk Solutions and IVR Technology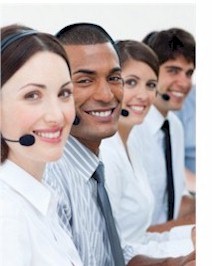 Database Systems Corp. (DSC) is a leading call processing solutions provider specializing in the development of automated phone systems and phone application software.

DSC utilizes this technology at its own call centers where it provides call answering and voice broadcast services.

Our call processing technology is ideally suited for help desk applications. Automatic business answering services include intelligent call routing using our own IVR (Interactive voice response) software.

Help desk centers can become instantly more productive and efficient.
What Is A Help Desk?
"A help desk is an information and assistance resource that troubleshoots problems with any type of product or service. Corporations often provide help desk support to their customers via a toll-free number and traditionally this service is performed at an in-house call center using support representatives."
Both businesses and community organizations are providing help desk assistance to its calling customers. Our help desk solutions provide self-help features that can be developed using IVR technology. Calls can be distributed to your customer service reps based upon caller information, whether its the caller id, the number called, or options selected by the caller using a phone keypad.

If your organization has distributed customer support representatives located in multiple locations, our Virtual Help Desk technology can provide even greater control and value to your organization.

Contact DSC to learn more about our help desk phone services and as well as our state-of-the-art phone systems. Visit our Phone Applications web page to view our other phone services.


---
National Small Business Alliance (NSBA)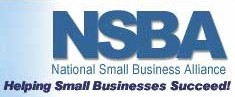 "The National Small Business Alliance was established by lifelong entrepreneurs who know first hand the challenges small business professionals face in today's fiercely competitive environment. To address these unique needs and requirements, NSBA has established relationships with major suppliers to provide the same discounts and privileges generally reserved for much larger organizations." - www.natlsba.com

NSBA utilizes our help desk phone system and IVR software to process incoming calls from registered clients. The help desk phone system answers frequently asked questions (through touchphone menu responses) and prompts the caller for an account number if the caller needs to speak with a customer support member. The call is then transferred to an agent.
---
Help Desk Phone Features And Applications
These are just a few or the features and applications of our help desk phone services:


Help desk software application
Online satisfaction surveys
Appointment scheduling
Follow-up date call backs
Email/fax response
Order tracking system
Make payments using credit cards
Obtain nearest business locations
Provide business hours and days
Record phone call information
Access and update database information
Access information from the web
Transfer caller to customer service rep.
Convert text data to speech
Provide online reporting
Call Us Today
Contact DSC to learn more about our help desk phone systems and services.



Testing and Interviewing
IVR Testing
IVR Surveys
Phone Interviews
Survey Generators
Clinical IVR Surveys
Phone Surveys
Phone Contests

Business Services
Bill Payment Services
Employee Management
Help Desk Solutions
Self Service IVR
Store LocatorService
HRD Phone Services
Employee Testing
Virtual Secretary
Virtual Help Desk

Professional Services
Medical Phone Services
Legal Phone Services
Financial Services
Real Estate Phone
Phone Coaching

Community Services
Transportation Phone
I'm Ok Senior Calls
Information Phone
Utility Phone Services
IVR Registration Services
Money Transfer IVR
Security Guard Monitor
House Arrest Monitor
Third Party Verification