Phone Coaching and Advising
Automatically Match Callers With Phone Advisers
Help Desk, Advice and Counseling Technology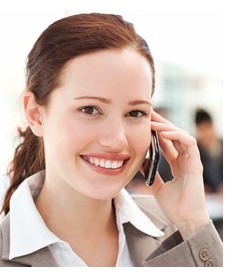 Database Systems Corp. (DSC) has been providing computer related technology since 1978 including automated phone systems and custom phone application software.

Our phone technology is ideally suited for businesses and organizations that provide counseling services to its employees or to subscribers over the telephone.

DSC provides an easy and affordable method of matching coaches and counselors with callers who need advice on specific matters.

Phone counseling could include personal life advice and assistance including faith based services. Our services could likewise be used for professional and technical help such as provided by a help desk.



What Is Phone Coaching?
"A coach is a person who supports people (clients) to achieve their goals, with goal setting, encouragement and questions. A coach helps clients to find their own solutions, by asking questions that give them insight into their situations.

Phone coaching simply uses telecommunications as the medium for this support process."
How Does Our Phone Advisor Work?
First, our phone system automatically answers calls from your employees or subscribers and allows them to identify themselves and the type of assistance they require. They can ask for a specific adviser or we can automatically assign one. We next check a database of counselors and advisers that are qualified to assist the caller with their specific problem.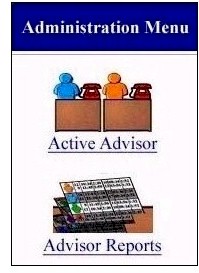 The order in which these counselors are selected can be customized, based upon experience, qualifications and other specific criteria.

Next we call this adviser and if available to take the call, our phone system connects the caller with the adviser. If no one is available to handle the call, a message can be left on a voicemail.

We provide a custom website that allows you to maintain your own database of advisers. These can be both employees or outside contractors. Caller information can also be stored and profiled for contact and billing purposes.

Complete tracking reports are available through our system, identifying the caller, the adviser, the amount of time spent on the phone, and specific billing (if necessary) that may apply to each transaction.

Contact DSC to learn more about our complete phone adviser applications and as well as our state-of-the-art phone systems. Visit our Phone Applications web page to view our other phone services.


---
Phone Adviser - Ankida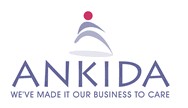 "Our goal is to help you find peace, answers, questions, serenity, work, happiness, inner love, growth or whatever you seek, as long as it brings no harm to anyone else. At ANKIDA there is no room for judging others, and all are welcome with laughter and love. There is a particular fondness here for ancient history, almost all sciences and people who want to deal with others who enjoy being trustworthy and warm." - www.ankida.com

Ankida has contracted with DSC to provide phone services and our phone coaching application. Subscribers call Ankida's 800 number which is answered by our phone system. Callers are connected to Ankida specialists who meet the criteria requested by the callers. Complete database, phone and accounting services are provided by DSC.
---
Phone Coaching Services
Organizations using our phone adviser system and services are provided the following:
Custom Website Hosted At Our Data Center
Your Own 800 Number or
Transfer Your Existing 800 Number
Custom Phone Adviser Software
Simple To Complex Caller Questions
Subscriber and Counselor Database
Website and Server Data Access
Text To Speech Converter
Call Recording and Retrieval Service
Professional Voice Prompts
Outside Phone Transfer Upon Completion
Online Reporting
Much More....
Call Us Today
Contact DSC to learn more about our phone coaching and adviser services.



Testing and Interviewing
IVR Testing
IVR Surveys
Phone Interviews
Survey Generators
Clinical IVR Surveys
Telephone Survey

Business Services
Phone Payment
Voice Over Talent
Employee Management
Help Desk Solutions
Self Service IVR
Store LocatorService
HRD Phone Services
Employee Testing
Virtual Secretary
Virtual Help Desk

Professional Services
Medical Phone Services
Legal Phone Services
Financial Services
Real Estate Phone
Phone Coaching

Community Services
Transportation Phone
Emergency Management IVR
I'm Ok Senior Calls
Information Phone
Utility Phone Services
IVR Registration Services
Money Transfer IVR
Security Guard Monitor
House Arrest Monitor
Third Party Verification