Medical Phone Services
Automatic Call Handling Service
Medical Answering Service and Medical Alerts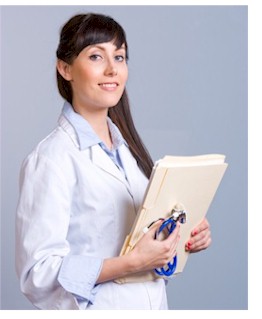 Database Systems Corp. (DSC) is a leading technology provider specializing in the development of automated phone systems including call answering systems and automatic message broadcasting.

Health care organizations, hospitals, doctor's offices and dental practices can improve productivity using technology from DSC. Our automated phone system can handle incoming calls from patients and insured individuals and provide timely and accurate information to the caller.

Callers can check health care programs and rates and request policy information. Existing policy holders can enter a claim number or policy account number to obtain billing and claims information. The call can also be routed to the proper organization to handle the caller's requirements.

Medical firms and organizations providing medical services can benefit from automated telephone answering services. Your phones can be answered in a professional and consistent manner, 24 hours a day.

IVR systems and service have proven to be invaluable tools for clinical trials. The use of Clinical IVR data collection eliminates bias and maintains consistent patient survey results.

Contact DSC to learn more about our complete inbound and outbound medical phone services and as well as our state-of-the-art phone systems. Visit our Phone Applications web page to view our other phone services. To learn how to use our voice broadcasting services, click on the Voice Broadcast Quick Tour. (Popups must be enabled on your browser).
Medical Services Call Reporting
An important feature of our medical phone services is the ability to generate real time reports and graphs.

This online reporting and feedback system helps you observe and control the performance of your automatic call answering services and auto call reminder campaigns.

VB graphs and charts of operational statistics let you measure the effectiveness of each reminder campaign as it is running. The statistical information contained in each of these reports can be downloaded into a spreadsheet format for individually customized reporting.


---
Customer Profile - Cardinal Health

Cardinal Health is the leading provider of products, services and technologies supporting the health care industry. Focused on the high-growth health care market, Cardinal Health has built the industry's broadest suite of products and services that help improve quality, safety and efficiency all along the chain of care.

Database Systems Corp. provides the IT management division of Cardinal Health with an emergency voice broadcast service that calls team members. Members are allowed to provide a yes/no response with respect to conference call and meeting availability. The application also includes real-time reporting with status update.
---
Healthcare and Medical Applications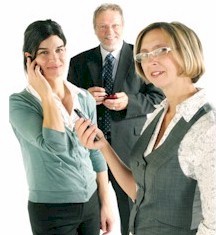 Admittance Records Updates
Patient Payment Tracking
Patient Reminders
Claims and Billing
Office Location/Hours
Doctor Appointment Reminders
Clinical Trials IVR
Medical Alerts
Inventory Reports
Medical Telephone Surveys
Prescription Status
24 x 7 Service
Appointment Reminders
Lab Results
Annual Checkup Calls
Voice Mail Systems
Call Us Today
Contact DSC to learn more about our medical phone answering services and call reminder service.



Testing and Interviewing
IVR Testing
IVR Surveys
Phone Interviews
Survey Generators
Clinical IVR Surveys

Business Services
Bill Payment Services
Employee Management
Help Desk Solutions
Self Service IVR
Store LocatorService
HRD Phone Services
Employee Testing
Virtual Secretary
Virtual Help Desk

Professional Services
Medical Call Service
Legal Phone Services
Financial Services
Real Estate Phone
Phone Coaching

Community Services
Transportation Phone
I'm Ok
Information Phone
Utility Phone Services
IVR Registration Services
Money Transfer IVR
Security Guard Monitor
House Arrest Monitor
Third Party Verification