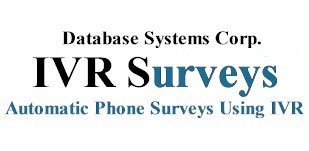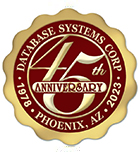 Clinical IVR Surveys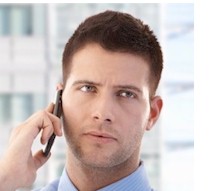 Database Systems Corp. (DSC) has been an established leader in call center and computer related technology and has been in business since 1978. Our products include state-of-the-art phone systems and data collection software.

DSC offers complete interactive voice response IVR platforms and IVR hosting services for clinical testing and voice message broadcasting for reminders and notifications. Our interactive voice response system (IVRS) can be programmed to collect data directly from patients for pharmaceutical companies, healthcare organizations, and researchers.
What Are Clinical Trials?
In medicine, a clinical trial (synonyms: clinical studies, research protocols, medical research) is a type of research study.

The most commonly performed clinical trials evaluate new drugs, medical devices, biologics, or other interventions on patients in strictly scientifically controlled settings, and are required for regulatory authority
Our IVRS is an automatic answering service that collects useful medical information from a caller for clinical surveys and clinical trials.

By responding to prompts provided by our IVR phone survey dialer, callers can now respond to clinical trial call surveys and our systems will collect this information in an organized fashion. Clinical survey administrators in particular can become instantly more productive by letting the phone system automatically gather survey information, verify caller identity, and provide the caller with needed information and instructions.

Contact DSC to learn more about our automated surveys including clinical IVR design, development and outsourcing services.


---
Johns Hopkins University

"The Johns Hopkins University was the first research university in the United States. Founded in 1876, it was an entirely new educational enterprise. Its aim was not only to advance students' knowledge, but also to advance human knowledge generally, through discovery and scholarship." - www.jhu.edu

Researchers at Johns Hopkins University utilize our IVR survey software and call center services to manage their automated phone surveys of medical research volunteers. Johns Hopkins is collecting behavioral information over an extended period of time for long term health care research.
---
IVR Clinical Trial Features
Our IVR clinical trial application includes many features and can be a highly customized application. Our professional staff can design and develop your questionaires quickly and at an affordable price. If you wish to develop these surveys yourself, we provide the training and tools to accomplish this. Here are just a few additional features that make our IVR survey software stand out from the rest.
Unlimited Questions & Responses
Unlimited Menu Branching
Text To Voice Data Question Insertion
IVRS Randomized Questions
Unlimited Recorded Digit Responses
Unlimited Recorded Voice Responses
Customized Summary Reports
Question Time-out Feature
Transfer Respondent To an Administrator
Call Us Today
Contact DSC to learn more about our clinical IVR systems and IVR outsourcing services.



Testing and Interviewing
IVR Testing
IVR Surveys
Phone Interviews
IVR Survey Builder
Clinical IVR Surveys
Phone Surveys
Phone Contests

Professional Services
Medical Phone Services
Legal Phone Services
Financial Services
Real Estate Phone
Phone Coaching

Community Services
Transportation Phone
I'm Ok Senior Calls
Information Phone
Utility Phone Services
IVR Registration Services
Money Transfer IVR
Payment By Phone
Security Guard Monitor
House Arrest Calls
Third Party Verification