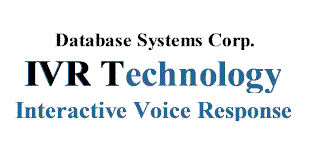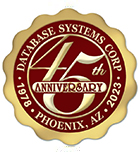 Conduct Automated Testing Using IVR Technology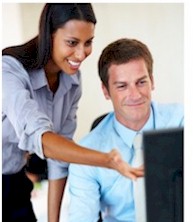 Database Systems Corp. (DSC) is a leading provider of computer related technology and has been in business since 1978. Our products include automated phone systems and data collection software.

Using our advanced IVR call center technology, DSC has developed IVR testing applications using our award winning IVR development software. IVR test respondents can take this examination during a specified time period. The response to each question can be timed to test the immediate recall of the test material. Likewise, the entire test can be timed to achieve the similar results.

Bottom line, your automated test can be highly customized to meet your examination objectives.

(For information about testing an IVR application prior to implementation, please visit our IVR Test Phase web page.)
What Is IVR Testing?
IVR testing combines Interactive Voice Response technology with testing processes and procedures. Test respondents participate in phone examinations, listen to recorded questions, and respond by pressing a touchphone digit(s).

This type of test is ideal for multiple choice selections, but our automated phone systems can also record the test participant's verbal responses.

This type of examination is highly effecient and cost effective. No monitor is required and the exams can be taken by the respondents from their home or office.
Inbound IVR Tests can be processed using this application where callers can take your examinations at a time and place of their convenience.

Outbound IVR Tests can likewise be performed using our service and systems. Our automated phone systems can call your test audience and play an introductory message. Your test respondent is then given the opportunity to take the automated phone exam.

The IVR test can accept touchphone response or can record each question response for later analysis.

Contact DSC to learn more about our complete IVR test development and outsourcing services. Visit our Phone Applications web page to view our other phone services.


---
Customer Profile - Go To Traffic School

"Go To Traffic School is the Internet's most popular online traffic school course. We have online traffic school programs for ticket dismissal, insurance reduction, safe driver points, and fleet driver safety programs.

This program is best suited for those who have received a traffic ticket and would like to take traffic school online so that the traffic ticket does not appear on their record, those who would like to lower their insurance premiums, and those who need to take a driver safety course for their work. ." - www.gototrafficschool.com

GoToTrafficSchool.com utilizes our digital IVR phone system to provide automated phone testing to their students. Student enrollees can complete their driving school tests online or over the phone.
---
IVR Test Phone Systems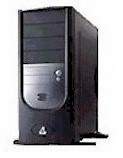 DSC provides an affordable IVR System is ideally suited for automated phone testing applications. This phone system features our comprehensive IVR test development software that leads you step by step through the design and design of your automated tests.

Our entry level phone system supports analog phone lines and is called the WIZARD system. This 4 line IVR phone system includes a simple setup tool or comes optionally with our IVR Software development toolkit that lets you develop more complex phone examinations.

If your test audience is large and your calling campaign requires additional phone lines, our PACER IVR Phone system can be used in environments where hundreds to thousands of digital phone lines are available.
IVR Test Outsourcing Services
Our IVR test clients are provided the following features when using our call center outsourcing services: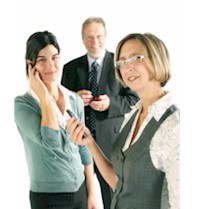 800 Number and Test ID Verification
Overall Timed Test or Individual Question Timing
Simple To Complex Testing Scripts
Database Access and Update
Unlimited Test Questionaires
Website and Server Data Access
Text To Speech Converter
Touchtone Response Recording
Voice Response Recording
Professionally Recorded Question Prompts
Outside Phone Transfer Upon Test Completion
Online Reporting
Much More....
Call Us Today
Contact DSC to learn more about our IVR test systems and IVR outsourcing services.



Testing and Interviewing
IVR Testing
IVR Surveys
Phone Interviews
Survey Builder
Clinical IVR Surveys
Phone Surveys
IVR Contests

Business Services
IVR Bill Payment
Voice Over Talent
Employee Management
Help Desk Solutions
Self Service Software
Store LocatorService
HRD Phone Services
Employee Testing
Virtual Secretary
Virtual Help Desk

Professional Services
Medical Phone Services
Legal Phone Services
Financial Services
Real Estate Phone
Phone Coaching

Community Services
Transportation Phone
Emergency Management IVR
I'm Ok Today
Information Phone
Utility Phone Services
IVR Registration Services
Money Transfer IVR
Security Guard Monitor
Home Detention Monitor
Third Party Verification