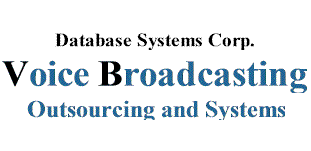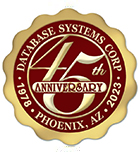 Voice Broadcasting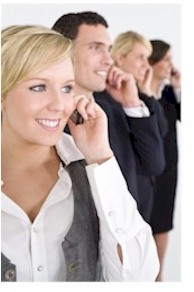 Database Systems Corp. (DSC) is a leading provider of call center products and outsourcing services including voice broadcasting.
What Is Voice Broadcasting?
Voice broadcasting (also referred to as phone broadcast or message broadcast) is a mass communication technique that sends a pre-recorded phone message to hundreds or even thousands of call recipients in a very short period of time. This technology can be used in business applications and for community alerts and notifications.
Business announcements and advertisements can be sent to prospects and commercial clients. Emergency voice broadcast alerts can be delivered to members of the community with warnings of a natural disaster or emergency situation.

Messages can be delivered to both individuals and answering machines. If our phone system detects a no answer condition or busy signal, the message can be scheduled for delivery at a later time. Complete online reports are available to view the effective delivery of messages in this fashion. Voice broadcasting can be used for many specific programs such as senior call reassurance and reminder applications.

Contact DSC to learn more about our comprehensive services and phone systems.



Voice Broadcasting Video
Register Online
If you wish to use our voice broadcasting phone services, DSC is pleased to offer significant discounts when you use our Online Registration Form.




Start Calling In Just Minutes!. Using our new online signup lets you get started immediately with your calling campaign. Simply create an account and agree to our standard terms and conditions. Then download your list of phone numbers and record a message. We accept major credit cards and for as little as $25, you can begin calling. Its that simple!


Create and save one or more list(s) of call recipients.
Record your phone message (either offline or using our 800 number).
Push "Start" broadcast button.
---
Los Angeles Mission College

"Los Angeles Mission College serves the educational needs of our neighbors in the San Fernando Valley. Throughout our history, community support and involvement has been one of Mission College's most valued resources. We invite you to be part of Mission College! ." - www.lamission.edu

The LA Mission College uses our call center services to send automatic school calls to its students several times a year. These phone messages focus on the upcoming semester and remind students of the dates and times to complete their enrollment.
---
Manage Voice Broadcasting Using Your Smartphone
DSC now lets you manage your automatic calling campaigns using your Android or iPhone smartphones. The following easy to use functions are available to smartphone users.
Login to your account
Select a list of phone numbers to call
Select saved recordings to broadcast
Record messages by calling our service
Start and Stop a calling campaign
Monitor the voice broadcast in progress
Your smartphone now lets you manage any number of voice broadcasts using simple phone commands.

Contact DSC to learn more about this simple way to control your voice broadcasting and to obtain a copy of this smartphone application.


Voice Broadcasting Solutions
Database Systems Corp. provides the most comprehensive message broadcast solutions in the industry. The following is information relating to these call processing solutions.
---
Besides offering an industry leading voice broadcasting phone system, DSC provides voice broadcast outsourcing services at our secure and redundant data center. In most cases, simple phone applications such as appointment reminders can be developed and running on the same day.

Our voice broadcasting service can be managed directly using DSC's secure website. Phone lists and voice recordings can be downloaded via the web to our call center and your phone campaign can be started online as well. For emergency voice broadcasting, we provide an 800 number to call to initiate an emergency broadcast to your employees or community.
---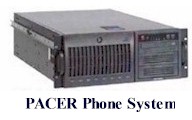 DSC offers both an affordable and expandable voice broadcast auto dialer system. This solution includes a modern Windows PC with Dialogic computer telephony cards.

When combined with our extensive IVR (Interactive Voice Response) software, these phone systems can perform both inbound call distribution as well as outbound IVR call campaigns - concurrently.

The WIZARD is our entry level call center phone system that supports up to 48 analog phone lines. If your outbound calling center requires more lines, our PACER system can be used to deliver voice messages over hundreds of digital phone lines.


---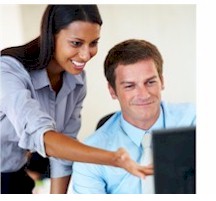 DSC provides a complete call processing software development toolkit for more complex voice broadcasting applications. Programmers can use this library to create voice broadcast campaigns on LINUX, Unix or Windows servers that control the voice broadcasting phone system. This "Open" approach to voice broadcast development provides maximum flexibility when creating phone applications.

Our phone messaging services with VXML messaging lets you automatically send calls from your computer system to our phone systems using XML push logic.

Alerts can be broadcast to tenants in a building if there is a fire or disaster. This can be triggered automatically by sensors that initiate an emergency phone broadcast by sending a signal over the internet or by phone. Other applications may be as simple as wakeup calls or weather alerts that are triggered automatically from your own computer systems or websites.


---
An important feature included with our message broadcast systems and outsourcing services is our extensive voice broadcasting report system. These reports provide the administrator with a complete view of the performance of calling campaigns and include graphical presentation of data as well.

This online reporting and feedback system helps you observe and control the performance of your automatic phone calling services.

Graphs and charts of operational statistics let you measure the effectiveness of each phone campaign as it is running.

The statistical information contained in each of these reports can be downloaded into a spreadsheet format for individually customized reporting.


---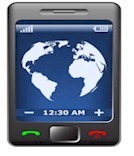 DSC provides two demonstrations of our message broadcast systems and services. Our quick tour presents an overview of our service while the online demonstration lets you view the actual voice broadcast administrative tool used to create and manage your calling campaigns.

To learn how to use our voice message broadcasting services, click on the voice broadcast quick tour. (Popups must be enabled on your browser).

For a detailed online demonstration of our voice broadcast service, visit the voice broadcasting demonstration webpage.

If there is an emergency and you need to get a message out quickly, you can even use our 800 number service to initiate a voice broadcasting alert.


---
Voice Broadcast System Documentation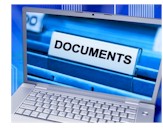 The following are several voice broadcasting user guides. The first documents the installation and management of the DSC voice broadcast systems. The second manual is a user guide that presents information about the operation and management of a DSC voice broadcasting system.
---
Voice Broadcast Regulations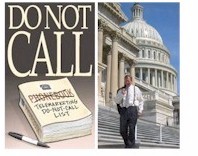 While delivering automatic phone messages to call recipients, DSC can automatically enter the called individual's phone number into a Do Not Call (DNC) phone list if your message has a "Press Through" feature. For example, your message can introduce your organization and product or service. For commercial voice broadcasts, you MUST give an option that allows the individual to be removed from your call lists at the beginning of the recorded message. If the call recipient presses the appropriate number on the phone keypad, our software can automatically enter this phone number into a DNC file and terminate the call.

The following are just a few of the FTC regulations that govern the broadcasting of automated phone messages to individuals. Although most of these guidelines apply to commercial broadcasting, it is important to follow all of the rules dictated by the FTC (See Telemarketing Sales Rule).'
Prior Written Consent. (The amendments) expressly prohibit telemarketing sales calls that deliver prerecorded messages, whether answered in person by a consumer or by an answering machine or voicemail service, unless the seller has previously obtained the recipient's signed, written agreement to receive such calls.
Opt Out Option In Phone Message. (The amendments) require that, by December 1, 2008, sellers and telemarketers provide, at the outset of all prerecorded messages, an automated keypress or voice-activated interactive opt-out mechanism so that consumers can opt out as easily as they can from a live telemarketing call.
Answer Machine Message Containing Toll Free Opt Out Number. In cases where the call is answered by an answering machine or voicemail, (the caller must) provide a toll-free number that allows the person called to be connected to an automated interactive voice and/or keypress-activated opt-out mechanism anytime after the message is received.
Because new FTC requirements mandate that outbound calling companies give call recipients the ability to opt out of a calling campaign, this technology is more important than ever. The advantage to your organization is that now this process can be fully automated using our Opt Out IVR system. Your call campaigns can be programmed to give the call recipient the option to "Press x...." to be removed from your call lists.

For more information about this program, visit our Opt Out webpage.


---
Call Us Today
Contact DSC for a FREE analysis and quote and to learn more about our products and services.