Store Locator By Phone
Automatic Business Locator Service
Phone Service Helps Customers Find Your Business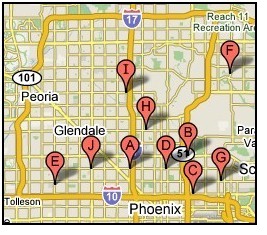 Database Systems Corp. (DSC) has been providing computer related technology since 1978 including automated phone systems and custom phone application software.

Businesses and organizations with multiple service or store locations can now offer clients a toll free phone service to assist them in locating the closest store or service center.

Our phone application software automatically answers phone calls from your customers and plays a greeting message, prompting these callers to assist them in locating your nearest store or business.

Callers simply enter a zip code using the touch phone keypad. Our locator software will find your store or service center that is the closest to the caller. Once found, our system automatically plays a message to the caller with the store address, location and/or driving instructions. Additional information such as store hours can be retrieved for each unique location.

The caller can also be connected to the nearest store location by simply pressing an option on the phone keypad. Our phone system automatically transfers the call to this store.

Contact DSC to learn more about our complete IVR store locator services and as well as our state-of-the-art phone systems. Visit our Phone Applications web page to view our other phone services.


---
Store Locator Service - Verizon Wireless

"Verizon Wireless is the nation's leading provider of wireless communications. The company has the largest nationwide wireless voice and data network and 37.5 million customers. Headquartered in Bedminster, NJ, Verizon Wireless is a joint venture of Verizon Communications and Vodaphone."

Verizon Wireless contracted with DSC to provide store locator service using our IVR call center. Callers contacted our center using Verizon's published phone number and our IVR software processed each call. Callers were prompted to enter their zip code and our locator software searched the Verizon store database to find the nearest store. A message is played identifying this store and the caller is transferred to this business location. Alternatively, the caller could leave a voice message which was automatically transferred to the nearest Verizon center.
---
Store Locator Outsourcing Services
Our store locator customers are provided the following features when using our IVR outsourcing services: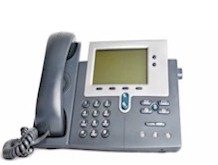 Your Own 800 Number or
Transfer Your Existing 800 Number
Customer Store Locator Software
Simple To Complex Survey Routing
Database Access and Update
Unlimited IVR Questions
Website and Server Data Access
Text To Speech Converter
Call Recording and Retrieval Service
Professional Voice Prompts
Outside Phone Transfer Upon Completion
Online Reporting
Much More....
Call Us Today
Contact DSC to learn more about our store locator systems and IVR outsourcing business locator services.



Testing and Interviewing
IVR Testing
IVR Surveys
Phone Interviews
Survey Generators
Clinical IVR Surveys
Phone Surveys
Phone Contests

Business Services
Phone Payment
Employee Management
Help Desk Solutions
Self Service IVR
Store LocatorService
HRD Phone Services
Employee Testing
Virtual Secretary
Virtual Help Desk

Professional Services
Medical Phone Services
Legal Phone Services
Financial Services
Real Estate Phone
Phone Coaching

Community Services
Transportation Phone
I'm Ok Senior Calls
Information Phone
Utility Phone Services
IVR Registration Services
Money Transfer IVR
Security Guard Monitor
House Arrest Monitor
Third Party Verification