Money Transfer Services
Electronic Funds Transfer By Phone
Money Transfer By Phone Using IVR Technology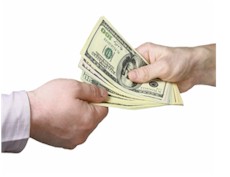 Database Systems Corp. (DSC) is a recognized leader in call processsing technology. DSC specializes in the development of automated call answering systems and voice broadcasting solutions.
What Is Electronic Funds Transfer?
"Electronic funds transfer or EFT refers to the computer-based systems used to perform financial transactions electronically.

This transfer can take place by phone, typically using an IVR (interactive voice response) phone application."
DSC provides a money transfer phone solution and system developed using its own IVR application software. DSC likewise provides electronic funds transfer services hosted at its own call center.

Calls can be processed in multiple languages. The caller can use a credit card (or an existing account) as the source of funds and can designate an account into which the funds will be transferred. Our service can collect the caller's information and transfer this to a processing center where the transfer actually takes place. The caller can initiate the transfer and hangup or wait for verification from this processing center.

Contact DSC to learn more about our complete inbound phone services and as well as our state-of-the-art phone systems. Visit our Phone Applications web page to view our other phone services.


---
ADIR Money Transfer Corp. (La Curacao)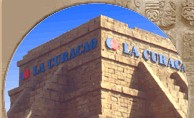 "La Curacao, through its technology division ADIR, is the first transmitter of money abroad to officially open in California in 2006, said Brian Yuen, Acting Commissioner of California Department of Financial Institutions. La Curacao will specialize in the transfer of funds to Mexico and Central America from California. Unique features of this service are financed transactions, automated IVR (interactive voice response) transfers and Visa ® pre-paid cards."

DSC provides the IVR technology that facilitates the money transfer functions required by La Curacao. Consumers call our call center 800 number and initiate money transfers using our IVR phone systems.
---
Online Funds Transfer Reports
An important feature of our electronic funds transfer services is the ability to produce real time reports.

Complete caller information is retained including caller ID as well as the account information and amount transfer. The success or failure of the call process is also recorded.

IVR graphs and charts of operational statistics let you measure the effectiveness of the IVR money transfer campaign as it is running.

The statistical information contained in each of these reports can be downloaded into a spreadsheet format for individually customized reporting.
Call Us Today
Contact DSC to learn more about our money transfer phone services and call center phone systems.



Testing and Interviewing
IVR Testing
IVR Surveys
Phone Interviews
Survey Generators
Clinical IVR Surveys
Phone Surveys
Phone Contests

Business Services
Bill Payment Services
Employee Management
Help Desk Solutions
Self Service IVR
Store LocatorService
HRD Phone Services
Employee Testing
Virtual Secretary
Virtual Help Desk

Professional Services
Medical Phone Services
Legal Phone Services
Financial Services
Real Estate Phone
Phone Coaching

Community Services
Transportation Phone
I'm Ok
Information Phone
Utility Phone Services
IVR Registration Services
Money Transfer IVR
Security Guard Monitor
House Arrest Monitor
Third Party Verification