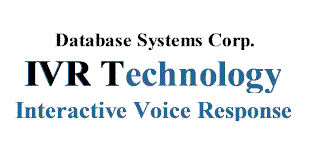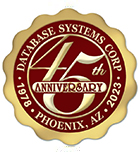 Hosted IVR Services and Systems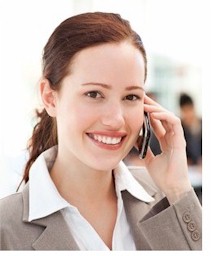 Database Systems Corp. (DSC) is a leading provider of call center and Interactive Voice Response (IVR) hosting services.

With technology developed by our company, we are ideally positioned to provide comprehensive and affordable IVR phone answering services to any size organization. Our IVR hosting service processes incoming calls using our "Smart" interactive voice response (IVR) software that answers calls without an operator.

DSC employs an experienced IVR programming and development staff that can deliver comprehensive IVR solutions quickly. Now you can provide timely and accurate information to your callers at the touch of a phone keypad, 24 hours a day.

From external database access to web integration including XML messaging, DSC can develop your information applications in a short period of time. For a complete listing of some of the IVR applications that DSC has hosted on our IVR system, please visit our phone applications webpage.

Contact DSC to learn more about our IVR hosting services.


---
Heritage Security

"Since 1980 Heritage Security Services has been providing high quality, cost-effective security services for a broad range of clients using the concept of Atmosphere Management. This includes service for construction projects, industrial manufacturing plants, retail centers, medical facilities, financial institutions, government agencies, transportation districts, cruise lines, sporting and entertainment events, as well as all types of special shows and demonstrations."

Heritage Security performs security background checks on potential security officers using our IVR hosting services and systems to conduct the interview. Heritage also provides interactive voice response service for security guard organizations. Guards check in to their assigned posts by calling an 800 number with their specific identification number. The Heritage system monitors whether all assigned posts are manned and notifies management if a gap in the security perimeter exists.

For further information about Heritage Security, please visit their website at www.heritagesecurity.com.


---
IVR Development Phases
Database Systems Corp. applies the systems approach when designing and developing hosted IVR applications. Our development team employ IVR best practices when designing these interactive voice response applications. Here are the basic steps and functions that are performed by our experienced management and development team:
IVR Hosting Service Features
The following are just a few of the features and benefits provided to our IVR hosting clients: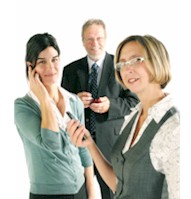 Hosted IVR 800 Number
Custom IVR Software Development
Professional Voice Prompts
Unlimited Menu Selection By Caller
Simple To Complex Caller Routing
Complex Outside Phone Dialing Rules
Database Access and Update
Website and Server Data Access
Text To Speech Data Conversion
Call Recording and Messaging Service
Online Reporting with Real Time Update
Much More....
Call Us Today
Contact DSC for a FREE analysis and quote and to learn more about our IVR outsourcing and phone answering services.



IVR Information
IVR Software Manual
IVR Call Center
IVR Phone
IVR Technology
IVR Platform
IVR Vendors