Financial Phone Services
Process Financial Transactions By Phone
Financial Services Using IVR Technology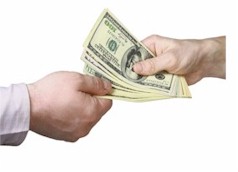 Database Systems Corp. (DSC) is a leading technology provider specializing in the development of automated phone systems and phone application software. DSC utilizes this technology in its own call centers where it provides call answering services and message broadcast outsourcing services.

Financial organizations can realize significant benefits from automated phone answering services. Clients seeking financial information or personal account data can be provided this information 24 hours a day.

Callers and potential clients can be given the latest financial information such as stock quotes, account balances, recent transactions, as well as the latest interest and loan rate quotes. Callers can likes be given the option to pay bills using DSC's IVR bill payment technology.

Information about financial institutions such as banks, credit unions, and lending organizations can be provided automatically including the days and hours of operation as well as the nearest business locations.

Calls can also be routed directly to a employees of a financial institution such as a loan officer or personal banking assistant. If the call is after hours, caller information can be saved and recalled during normal business hours by a financial associate.

Contact DSC to learn more about our complete inbound and outbound financial phone services and as well as our state-of-the-art phone systems. Visit our Phone Applications web page to view our other phone services.


---
Xpress Cash Financial Services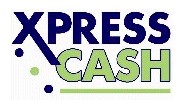 "Xpress Cash Financial Services is a leading provider of payroll check cashing services including payday loans along with title loans. No credit check, fast, friendly service." - Express Cash

Xpress Cash Financial Services, a provider of payroll check cashing services, utilizes our Interactive Voice Response (IVR) call center services to help prospects and existing customers locate store locations in their area.
---
Finance Services Phone Applications
These are just a few applications using our automatic financial phone services:


Provide stock quotes
Obtain account balances
Perform money transfers
List recent transactions
Make payments using credit cards
Obtain nearest business locations
Provide business hours and days
Record phone call information
Access and update database information
Access information from the web
Transfer caller to customer service rep.
Convert text data to speech
Provide online reporting
Call Us Today
Contact DSC to learn more about our financial phone answering services.



Testing and Interviewing
IVR Testing
IVR Surveys
Phone Interviews
Survey Generators
Clinical IVR Surveys
Phone Surveys
Phone Contests

Business Services
Bill Payment Services
Employee Management
Help Desk Solutions
Self Service IVR
Store LocatorService
HRD Phone Services
Employee Testing
Virtual Secretary
Virtual Help Desk

Professional Services
Medical Phone Services
Legal Phone Services
Financial Services
Real Estate Phone
Phone Coaching

Community Services
Transportation Phone
I'm Ok
Information Phone
Utility Phone Services
IVR Registration Services
Money Transfer IVR
Security Guard Monitor
House Arrest Monitor
Third Party Verification