Virtual Help Desk
Provide Customer Care From Home
Help Desk Technology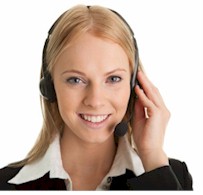 Database Systems Corp. (DSC) has been providing computer related technology since 1978. Our state-of-the-art phone systems and custom phone applications are leading edge technologies.

Our phone solutions are ideally suited for businesses and organizations that provide customer service to its clients over the telephone. Combining customer service with work-from-home employees or contractors can be accomplished using our modern telephone solutions.

Providing timely and informative assistance to your customers is the key to running a successful Help Desk.

DSC provides an easy and affordable method of matching the knowledge and language skills of your support reps with callers who have diverse backgrounds and who need assistance with your products or services.
What Is A Virtual Help Desk?
"A help desk is an information and assistance resource that troubleshoots problems with any type of product or service. Corporations often provide help desk support to their customers via a toll-free number and traditionally this service is performed at an in-house call center using support representatives."

A virtual help desk consists of technology that eliminates the need for an in-house call center to provide caller assistance. The same toll-free phone number that was answered by a call center phone system can now be answered by a remote service that prompts the caller for essential personal and problem information and transfers the call to a support agent that is working remotely or from home."

Contact DSC to learn more about our virtual help desk applications and as well as our state-of-the-art phone systems. Visit our Phone Applications web page to view our other phone services.
How Does Our Virtual Help Desk Work?
Our virtual help desk phone system and application automatically answers calls from your customers and distributes these calls to the appropriate customer service representatives, whether they are located in your facility, at a remove office or working from home.

Our system greets each of your clients and prompts for identification information (if needed). It then determines the type and nature of the assistance they require.

If your customers require multiple language support, our intelligent service can first prompt for the desired language and provide all subsequent prompts in this native language. Callers can ask for a specific support representative or our system can automatically assign one. Our system will check a database of customer support representatives that are qualified to assist the caller with their specific need.

To view a simple demonstration of the virtual help desk adminstrative functions and reports, simply click on the image below:


Customized to Meet Your Support Center Needs
The order in which your support representatives are selected can be customized, based upon experience, qualifications and other specific criteria.

Next we contact this support representative and our phone system will connect the caller with this representative. If no one is available that is qualified to handle the call, the caller is given the option to leave a message for call back.

We provide a custom website that allows you to maintain your own database of support representatives and a list of valid callers (if required). Support reps can be both employees or outside contractors. Caller information can also be stored and profiled for contact and billing purposes.

Complete tracking reports are available throughout our system, identifying the caller, the support person, the amount of time spent on the phone, and specific billing (if necessary) that may apply to each transaction.
Virtual Help Desk Features
Organizations using our virtual help desk services are provided the following:
Custom Website Hosted At Our Data Center
Your Own 800 Number or
Transfer Your Existing 800 Number
Custom Phone Adviser Software
Simple To Complex Caller Questions
Subscriber and Counselor Database
Website and Server Data Access
Text To Speech Converter
Call Recording and Retrieval Service
Professional Voice Prompts
Outside Phone Transfer Upon Completion
Online Reporting
Much More....
Call Us Today
Contact DSC to learn more about our phone coaching and adviser services.