Virtual Secretary
IVR Automatically Answers and Routes Phone Calls
Virtual Assistant Answers Your Business Calls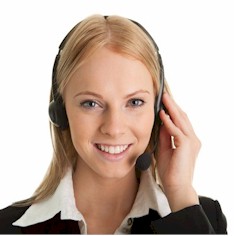 Database Systems Corp. (DSC) has been a leading provider of computer technology since 1978. DSC specializes in the development of unique call processing systems and call outsourcing services.

DSC offers both outsourced virtual secretarial services and complete, turnkey phone systems.

These solutions automatically answer incoming calls and process them according to your business needs. This technology acts as a personal secretary, greeting new prospects and existing clients, and responding to their informational requests just as a receptionist might do in your business.

Our automated virtual secretary provides the same professional greeting 24 hours a day or can be customized to provide different greetings based upon the day in the week and time of day. The system can be programmed to provide any information the caller requires that you make available. The virtual assistant can priortize calls based upon caller needs as well as the prior business relationships with your organization.
What Is An Automated Virtual Secretary?
A virtual secretary answers phone calls for businesses and organizations and is not physically employed or attached to this organization. This virtual phone answering function can be performed at a different site or by an independent service organization.

Virtual secretaries can be "live" individuals performing this task. An automated virtual secretary employs IVR technology to answer a phone using computer scripts and menus and operates 24 hours a day.
Because our intelligent systems can access information from any source, calls can be handled automatically without the need for human contact. However, calls can also be distributed to an individual working from home or at a remote office.

Contact DSC to learn more about our automated virtual secretary services and phone systems. Visit our Phone Applications web page to view our other phone services.


---
OneSite Property Management Systems

"OneSite is an on-demand property management system that streamlines site-based business processes such as screening, leasing, and resident management, and automates back-office accounting and portfolio management." - www.realpage.com

OneSite Property Management Systems utilize our virtual secretary phone system and software to automatically process incoming phone calls from potential real estate leasing clients and renters when the propery manager is not available. This product is referred to as the Virtual Leasing Assistant. Our automated phone secretary responds to each call and automatically directs the caller to a voice mail or call center based upon the type of real estate question or service required.
---
Virtual Secretary Phone System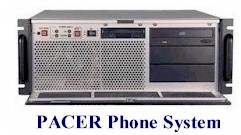 The technology behind our automated virtual secretary is embedded in our state-of-the-art phone systems and software. These systems process both incoming calls and also place outgoing calls.

Our WIZARD and PACER Virtual Phone Systems do far more than simply answer phone calls.

The PACER (digital) and WIZARD (analog) systems manage multiple call queues, keep a log of call group activity, and monitor call activity such as call queues, agents, and on hold times. Depending upon user defined business rules, our automatic call distribution systems create different processing paths for different callers.

However a call centeršs business rules may be configured, the ultimate goal should be to serve every caller quickly and efficiently to meet customer service expectations.
Virtual Secretary Features
24 hour a day operation
Same greeting to all callers
Answer multiple phone numbers with unique greetings
Route calls to remote offices or departments
Distribute calls to work at home employees
Prioritized call routing based on caller's needs
Route calls to a general call center
Take a phone message and generate an alert
Access database information and provide info to caller
Access information on the web and provide to caller
Recognize priority clients and process accordingly
Virtual Secretary Information
Contact DSC to learn more about our virtual secretary phone systems and services.



Testing and Interviewing
IVR Testing
IVR Surveys
Phone Interviews
Survey Generators
Clinical IVR Surveys
Phone Surveys
Phone Contests

Business Services
Bill Payment Services
Employee Management
Help Desk Solutions
Self Service IVR
Store LocatorService
HRD Phone Services
Employee Testing
Virtual Secretary
Virtual Help Desk

Professional Services
Medical Phone Services
Legal Phone Services
Financial Services
Real Estate Phone
Phone Coaching

Community Services
Transportation Phone
I'm Ok Senior Calls
Information Phone
Utility Phone Services
IVR Registration Services
Money Transfer IVR
Security Guard Monitor
House Arrest Monitor
Third Party Verification