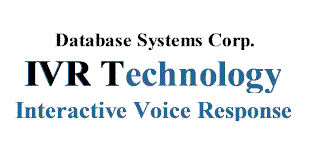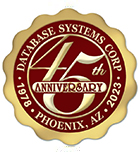 Outbound IVR and Voice Broadcasting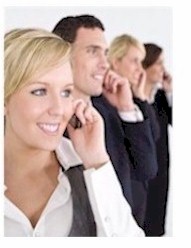 Database Systems Corp. (DSC) is a recognized leader in providing call center solutions including interactive voice response (IVR) and voice broadcast outsourcing at our secure call centers.

DSC provides outbound IVR services and systems for mass communications purposes. An outbound IVR communication system combines the benefits of voice broadcasting with the interaction of IVR technology.

Voice broadcasting is a phone notification technique that delivers a pre-recorded phone message to hundreds or thousands of clients or community members at once. This communications methodology has both commercial and community applications. When combined with our award winning IVR solutions, this technology provides organizations with a powerful communications tool. Not only can messages be delivered automatically to designated groups, but an interactive response can be programmed into this message.

Contact DSC to learn more about our outbound IVR systems and outsourcing services.


---
Outbound IVR Application - Garland County Sheriff's Department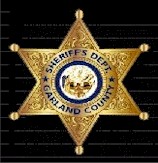 "The Garland County, Arkansas, Sheriff's department actively promotes programs aimed at crime prevention, drug education, senior citizens safety and other related activities which encourage a positive impact on the community." - www.garlandcounty.org

Garland County uses our outbound IVR phone system to contact certain elderly residents, ensuring their well being. Calls are placed using our voice broadcasting system and the elderly resident responds to the call by pushing a phone key - thus notifying the Sheriff's office that they are OK. If a positive response is not received by the Sheriff's department, an alert is generated and family members or the Sheriff's office responds to the alert.
---
Outbound IVR Phone Systems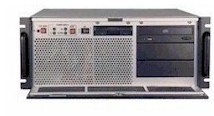 DSC offers an affordable and expandable phone system that supports IVR functions along with our voice broadcasting functionality. Features include our easy to use voice broadcasting and IVR software that lead you step by step through the development of your own outbound IVR phone applications.

Our entry level phone is a 4 line analog IVR and voice broadcasting system which includes our simple WIZARD setup program or comes optionally with our comprehensive IVR software development toolkit.

If your outbound IVR campaigns require more lines, our PACER phone system can be used in environments where hundreds to thousands of digital IVR phone lines are required.
Online IVR and Voice Broadcast Reports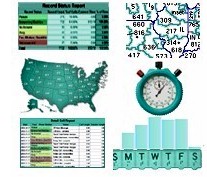 An important feature of our voice message services and systems is the ability to generate real time reports and graphs. This reporting and feedback system helps you observe and control the performance of your voice broadcasting campaign with clear and meaningful displays.

IVR and voice broadcasting graphs and charts of operational statistics let you measure the effectiveness of each voice message campaign.

The statistical information contained in each of these reports can be downloaded into a spreadsheet format for individually customized reporting.
Call Us Today
Contact DSC for a FREE analysis and quote and to learn more about our voice broadcast and IVRs software outsourcing services.



IVR Information
IVR Manual
IVR Development
Voice Response System
IVR Solution
IVR Programming
IVR Systems
IVR Outsourcing
IVR Call Center
Voice Portal
VUI
Voice Response Unit
Telephone User Interface
IVRS Software
IVR Vendor
IVR Implementation
IVR Surveys
CATI
Phone Interview
Automated Voice Response
Automated Response Unit
IVR Testing
Phone Surveys
Phone Contests