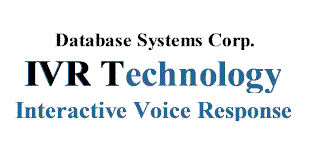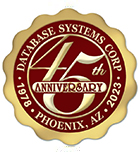 IVR Development and Outsourcing Services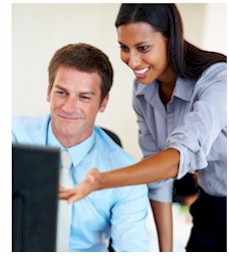 Database Systems Corp. (DSC) is a leading provider of interactive voice response (IVR) services and call answering systems. These IVR services include the development of custom IVR applications by our experienced programming staff. These applications can reside on your own phone answering system. In addition, we can provide your organization with IVR outsourcing services at our secure data center located in Phoenix, Arizona.

With IVR software developed by our company, we are ideally positioned to provide comprehensive and affordable IVR call answering services to any size organization. Our in house IVR service processes incoming calls using our award winning interactive voice response (IVR) software that answers calls without an operator.

DSC employs an experienced IVR programming and development staff that can deliver comprehensive IVR services and IVR solutions quickly. As a service group, you can provide information to your clients at the touch of a phone keypad, 24 hours a day. From external database access to web integration including XML messaging, we can develop your informational phone applications in a short period of time.

Contact DSC to learn more about our complete voice response systems and outsourced IVR services.


---
ADIR Money Transfer Corp. (La Curacao)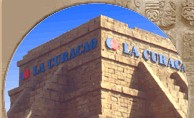 "La Curacao, through its technology division ADIR, is the first transmitter of money abroad to officially open in California in 2006, said Brian Yuen, Acting Commissioner of California Department of Financial Institutions. La Curacao will specialize in the transfer of funds to Mexico and Central America from California. Unique features of this service are financed transactions, automated IVR (interactive voice response) transfers and Visa ® pre-paid cards."

DSC provides IVR services to ADIR that facilitates the money transfer functions required by La Curacao. Consumers call our call center 800 number and initiate money transfers using our IVR phone systems.
---
IVR Programming Services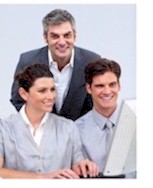 DSC offers comprehensive and custom IVR development and consulting services. From simple to complex phone applications, DSC personnel can design, develop, test and implement your phone campaign quickly and have your phone program in place with a minimal amount of time.

Our highly experienced development staff have designed and programmed hundreds of different IVR applications such as telephone surveys. This professional group can analyze your phone needs and design it to meet your requirements. Our IVR application will answer your calls according to the rules dictated by your business.
IVR Project Phases
Database Systems Corp. applies the systems approach to the design and development of IVR applications for its system's and service clients. Developers should be fully aware of IVR best practices when designing an interactive voice response applications. Here are the basic steps and functions that are performed by our experienced management and development team using this IVR design process:
IVR Outsourcing Services
The following are just a few of the services and options provided to our hosted IVR clients: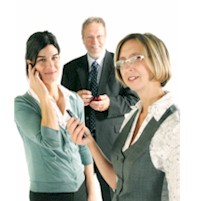 Complete IVR Hosting Services.
Your Own 800 Phone Number
Unlimited Menu Selection By Caller
Simple To Complex Call Routing
Outside Phone Transferring Rules
Database Access and Update
Website and Server Data Access
Text To Speech Converter
Call Recording and Retrieval Service
Professional Voice Prompts
Online Reporting
Much More....
Call Us Today
Contact DSC for a FREE analysis and quote and to learn more about our IVR development and outsourcing services.