Information Phone Services
Automatically Provide Information To Callers
IVR Phone Information Systems and Services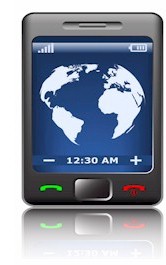 Database Systems Corp. (DSC) has been providing information systems since 1978. DSC specializes in the development of automated phone systems and custom phone applications including a wide array of information phone services.

Our automated Phone answering system includes our award winning interactive voice response (IVR) software that answers phone calls without an operator. Calls can be processed completely using this system.

Our experienced staff can deliver a comprehensive information phone applications quickly. From external database access to web integration including XML messaging, we can develop a custom telephone answering service application that fits your organization in a short period of time.

DSC provides a reliable telephone answering center to ensure available service and high quality support. As developers of our IVR software, DSC is uniquely positioned to manage your phone information campaigns. This can help save your organization both time and money.

Contact DSC to learn more about our information phone services and as well as our state-of-the-art phone systems. Visit our Phone Applications web page to view our other phone services.


---
State Of New Jersey - Department Of Community Affairs

"The Department of Community Affairs, through its various divisions and affiliates, is making direct and positive contributions to lives on every street in New Jersey. We can help plan a town, inspect it and protect it. We can work with the town's elected officials and advocate for its residents.

From cities whose former industrial centers have given way to abandoned buildings, to rural towns that have not received the support they deserve to achieve greatness - we are investing in people all across New Jersey." - www.state.nj.us

The State of New Jersey, Department of Community Affairs, has contracted with DSC to provide a phone information service to its residents. Our phone system answers calls from individuals and organizations making Freedom Of Information requests. These calls are processed automatically using our IVR phone answering technology and service. Our call center phone systems process these calls with prompts and menu routing, and records voice response requests. These voice recordings are transmitted to the state via email for subsequent fulfillment by state employees.
---
Voice XML Information Access
Database Systems Corp. supports Voice XML protocol to access web information - this enables our phone system to make external requests for information via the internet.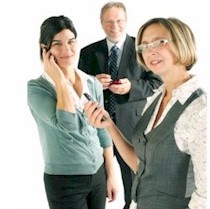 Using this technique, callers can be given information maintained anywhere on the web.

Our IVR software is "open" and can retrieve and update information from local or remote database servers. This provides access to virtually any information that you choose to make available to your callers.

Once this information is retrieved, our text to speech application software can convert this information into a phone message that is automatically played to the caller.

Virtually any type of information can now be relayed to a caller using our phone system.
Phone Information Applications
These are just a few applications that are available using our informational phone applications using IVR technology:
Automatic Message Retrieval
Provide public information upon request
Technical Assistance Information Access
Access Customer Information
Account Balance Information
Conduct Telephone Surveys
Email access and playback
Sports Scores and Team Information
Weather and Temperature Reports
And much more.....
Call Us Today
Contact DSC to learn more about our phone information and business answering services.



Testing and Interviewing
IVR Testing
IVR Surveys
Phone Interviews
Survey Builder
Clinical IVR Surveys

Business Services
Bill Pay Services
Voice Over Talent
Employee Management
Help Desk Solutions
Self Service Software
Store LocatorService
HRD Phone Services
Employee Testing
Virtual Secretary
Virtual Help Desk

Professional Services
Medical Phone Services
Legal Phone Services
Financial Services
Real Estate Phone
Phone Coaching

Community Services
Transportation Phone
Emergency Management IVR
I'm Ok Today
Information Phone
Utility Phone Services
IVR Registration Services
Money Transfer IVR
Security Guard Monitor
Home Detention Monitor
Third Party Verification