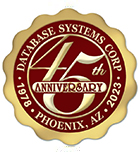 Automatic Bill Pay Phone Services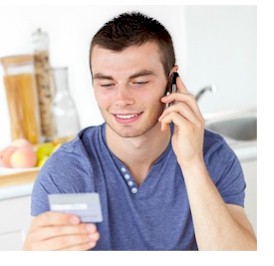 Database Systems Corp. (DSC) has been a leading provider of computer and telephony products since 1978. DSC offers both automatic phone answering services and the latest technology in office phone systems.

This technology from DSC can automate your sales process, streamline fee collections, and improve the productivity of your collections department. Your clients will now have the option to pay their bills by phone, 24 hours a day.

Our automatic phone answering system with IVR (Interactive Voice Response) software lets your clients call an 800 number to pay their bills or fees.



How Does Our Bill Pay Service Work?
Payment by phone using our automated phone service is easy to use and implement. This feature can be embedded in a normal phone sales process or can be a standalone application dedicated to bill or fee payment. Here is one example of an application of this powerful fee collection tool.
Customers are provided an 800 number to call for bill payment.
DSC call center answers calls and provides custom greetings and selection menus.
The phone system automatically collects an account number used to access account information.
The system accesses the client's account information over a secured network.
Using text to speech technology, account information is converted.
DSC IVR provides your clients their account balance or subscription fee info.
Payments can be processed by collecting credit card or merchant account numbers
The system automatically transmits this information to an accredited card processing service.
The DSC IVR system returns this information to your accounting department.
This process can be customized to meet your specific bill payment requirements.

Contact DSC to learn more about our automatic bill payment services and phone systems.


---
Automatic Payment Customer - Ankida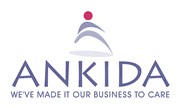 "Our goal is to help you find peace, answers, questions, serenity, work, happiness, inner love, growth or whatever you seek, as long as it brings no harm to anyone else. At ANKIDA there is no room for judging others, and all are welcome with laughter and love. There is a particular fondness here for ancient history, almost all sciences and people who want to deal with others who enjoy being trustworthy and warm." - www.ankida.com

Ankida has contracted with DSC to provide phone services including automatic payment collection by credit card using our IVR technology. Subscribers call Ankida's 800 number to match paying customers with its adviser groups. Callers are required to enter a valid credit card to get advise over the phone. Our automatic bill pay IVR gathers credit card type, number and amount and processes the payment transaction using an accredited service.
---
Bill Payment Phone Systems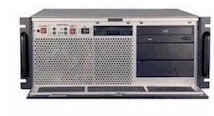 Besides offering a comprehensive bill payment phone service, DSC offers an affordable and expandable IVR phone system. DSC maintains a professional staff of IVR programmers that can develop a custom bill payment solution for your organization.

Our entry level phone is a 4 analog line IVR system which includes our simple WIZARD setup program or comes optionally with our comprehensive IVR Software development toolkit.

If your bill payment or collections center requires more lines, our PACER IVR system can be used in environments where hundreds to thousands of digital phone lines are supported.
Automatic Bill Payment Applications
Processing bill payments over the phone is a universal application that can be used by businesses and government alike. Here are just a few applications for this service:
Pay Automobile Registration Fees
Renew Subscriptions
Pay Local, State and Federal Taxes
Renew Licensing Fees
Pay Club Membership Dues
Pay Automatic Association Dues
Pay Retail Store Charges
Pay Delinquent Utility Service Fees
The following are some of the features of this automatic payment service.
Your Own 800 Phone Number or
Transfer Existing 800 Number
Secure Connection With Credit Card Service
VXML Data Transfer Of Account Info
Professional Voice Prompts
Outside Phone Transfer If Required
Online Reporting
Much More....
Call Us Today
Contact DSC to learn more about our bill payment service over the phone.



Testing and Interviewing
IVR Testing
IVR Surveys
Phone Interviews
Survey Generators
Clinical IVR Surveys
Phone Surveys
Phone Contests

Business Services
Bill Payment Services
Employee Management
Help Desk Solutions
Self Service IVR
Store LocatorService
HRD Phone Services
Employee Testing
Virtual Secretary
Virtual Help Desk

Professional Services
Medical Phone Services
Legal Phone Services
Financial Services
Real Estate Phone
Phone Coaching

Community Services
Transportation Phone
I'm Ok
Information Phone
Utility Phone Services
IVR Registration Services
Money Transfer IVR
Security Guard Monitor
House Arrest Monitor
Third Party Verification