Employee Testing
Automated Testing Over The Phone
Evaluate Employees Over The Phone Using IVR Technology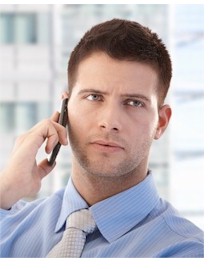 Database Systems Corp. (DSC) is a recognized leader in call center and computer related technology and has been in business since 1978. Our products include state-of-the-art phone systems and data collection software.

Using our advanced IVR call center technology, DSC has developed employee testing applications using our award winning IVR development software. IVR test respondents can take this examination during a specified time period. The response to each question can be timed to test the immediate recall of the test material. Likewise, the entire test can be timed to achieve the similar results.

Our automated employee testing solution combines Interactive Voice Response technology with testing processes and procedures. Test respondents participate in phone examinations, listen to recorded questions, and respond by pressing a touchphone digit(s).

Although our automated phone testing solution is ideally suited for multiple choice selections, this testing process can also record test participant's verbal responses. These responses can be organized and transmitted for evaluation by a test administrator.

This type of call surveying is highly effecient and cost effective. No monitor is required and the exams can be taken by the respondents from their home or office.

Contact DSC to learn more about our employee testing design, development and outsourcing services.


---
Medtronic

"Medtronic is the world leader in medical technology providing lifelong solutions for people with chronic disease. Medtronic offers products, therapies and services that enhance or extend the lives of millions of people. Each year, 5 million patients benefit from Medtronic's technology which is used to treat conditions such as diabetes, heart disease, neurological disorders, and vascular illnesses." - www.medtronic

Medtronic selected Database Systems Corp. to provide business answering services along with our employee testing IVR scripts. Medtronic employees call an 800 number hosted at our call center.

Callers enter an employee identification number on the phone keypad and listen to the current week's medical process or procedure. The employee then takes a short test and answers several questions to ensure that the training and information is properly understood. This procedure is performed automatically over the phone using touch phone key responses.



---
Employee Testing By Phone Features
Our automated survey and IVR testing application includes the following features when using our call center outsourcing services: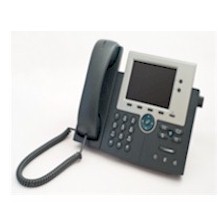 800 Number and Test ID Verification
Overall Timed Test or Individual Question Timing
Simple To Complex Testing Scripts
Database Access and Update
Unlimited Test Questionaires
Website and Server Data Access
Text To Speech Converter
Touchtone Response Recording
Voice Response Recording
Professionally Recorded Question Prompts
Outside Phone Transfer Upon Test Completion
Online Reporting
Our automated employee testing soluion is a highly customized application. Our professional staff can design and develop your tests quickly and at an affordable price. If you wish to develop these tests yourself, we provide the training and tools to accomplish this. Here are just a few additional features that make our phone testing software stand out from the rest.
Unlimited Test Questions & Responses
Unlimited Test Menu Branching
Text To Voice Data Question Insertion
Randomized Test Questions
Unlimited Recorded Digit Responses
Unlimited Recorded Voice Responses
Customized Summary Reports
Test Question Time-out Feature
Transfer Test Respondent To an Administrator
Call Us Today
Contact DSC to learn more about our IVR test systems and IVR outsourcing services.



Testing and Interviewing
IVR Testing
IVR Surveys
Phone Interviews
Survey Generators
Clinical IVR Surveys
Phone Surveys
Phone Contests

Business Services
Bill Payment Services
Employee Management
Help Desk Solutions
Self Service IVR
Store LocatorService
HRD Phone Services
Employee Testing
Virtual Secretary
Virtual Help Desk

Professional Services
Medical Phone Services
Legal Phone Services
Financial Services
Real Estate Phone
Phone Coaching

Community Services
Transportation Phone
I'm Ok Senior Calls
Information Phone
Utility Phone Services
IVR Registration Services
Money Transfer IVR
Security Guard Monitor
House Arrest Monitor
Third Party Verification