Real Estate Phone Services
Real Estate Listing Information By Phone
Obtain Real Estate Listing Information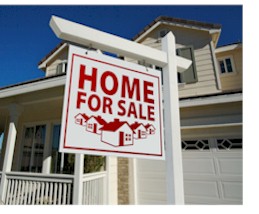 Database Systems Corp. (DSC) is a recognized leader in providing automated phone services and complete, turnkey phone applications and systems.

DSC phone answering systems and services include our IVR (interactive voice response) technology. These solutions provide timely information about your real estate listings to callers 24 hours a day. By listing a single 800 number and a property identification number, real estate agents can now provide prospective buyers with up to date information regarding their property listings.

Using our business answering services, agents can update their listing information by recording over the phone the latest information about a property. Callers can use touchtone keys on their phone to obtain the information they require about a property.

To be contacted by a realtor, the caller simply presses the appropriate key and leaves a recorded message for a realtor. Likewise, the caller can request to talk immediately with a real estate agent. Our real estate phone service can route the call to any different phone numbers based upon time of day or other rules required by each indivual realtor.

Contact DSC to learn more about our real estate phone services. To view other applications related to the real estate industry, please visit our real estate marketing webpage. Visit our Phone Applications web page to view our other phone services.


---
Real Estate Phone Service - Cyberitas Enterprises, LLC

"The Cyberitas team has been developing and hosting large-scale Internet sites for 10 years - longer than all but a few of today's eCommerce companies. Cyberitas' solution for their client allows consumers looking to buy a home the ability to listen to the description of a property while looking at photographs of the property. The TTS technology brings the consumer an online web experience that is similar to an agent describing and showing the property, as opposed to just a typical print advertisement." - www.cyberitas.com

Cyberitas utilizes our IVR call center to process incoming phone calls from real estate agents who wish to update their inventory of home listings. These agents record updated information about specific listings and our center saves these voice recordings and transmits them to the Cyberitas data servers for integration with their real estate product.



---
Real Estate Listing Features
The following are some of the features of our real estate phone services including listing properties by phone:
We Provide 800 Number For Real Estate Listings or
Transfer Your 800 Number To Our Service
Phone Answering Real Estate Services
Phone Options Using Keypad Responses or Message Recording
Detailed Property Listing Information
Real Estate Agents Manage Own Listings and Recordings
Recorded Listing Data and Information using 800 Number
Agents Keep Information Up To Date
Prospects Call For Listing Information Using Property ID
Prospects Can Leave Message For Realtor
Calls Can Be Transferred To Real Estate Agent
Online Real Time Reporting
Call Us Today
Contact DSC to learn more about our legal phone answering services and call reminder service.



Testing and Interviewing
IVR Testing
IVR Surveys
Phone Interviews
Survey Generators
Clinical IVR Surveys
Phone Surveys
Phone Contests

Business Services
Bill Payment Services
Employee Management
Help Desk Solutions
Self Service IVR
Store LocatorService
HRD Phone Services
Employee Testing
Virtual Secretary
Virtual Help Desk

Professional Services
Medical Phone Services
Legal Phone Services
Financial Services
Real Estate Phone
Phone Coaching

Community Services
Transportation Phone
I'm Ok
Information Phone
Utility Phone Services
IVR Registration Services
Money Transfer IVR
Security Guard Monitor
House Arrest Monitor
Third Party Verification