Payment By Phone Services
IVR Automatically Collects Payments
Automatic Payment By Phone Services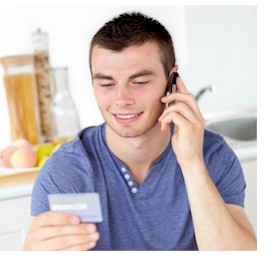 Database Systems Corp. (DSC) provides the technology that allows your clients to pay their bills automatically by phone. DSC has been a leading provider of computer technology since 1978. DSC offers both automatic phone answering services and outbound calling programs for businesses and community service organizations.

Automatic bill payment services and systems can help streamline your sales process and fee collections while increasing the productivity of your bill collections department. Clients now have the option to pay their bills by phone, 24 hours a day, seven days a week.

Our automated call answering systems use IVR (interactive voice response) technology that lets your clients call an 800 number to pay their bills or fees.

Paying bills using our automated phone service is easy for your clients to use. This feature can be embedded in a normal phone sales process or can be a standalone application dedicated to bill or fee payment.

Contact DSC to learn more about our automatic bill pay services and phone systems.


---
ADIR Money Transfer Corp. (La Curacao)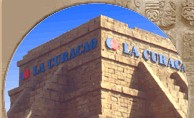 "La Curacao, through its technology division ADIR, is the first transmitter of money abroad to officially open in California in 2006, said Brian Yuen, Acting Commissioner of California Department of Financial Institutions. La Curacao will specialize in the transfer of funds to Mexico and Central America from California. Unique features of this service are financed transactions, automated IVR (interactive voice response) transfers and Visa ® pre-paid cards."

DSC provides the IVR application program that facilitates the money transfer functions required by La Curacao. Consumers call our call center IVR and initiate money transfers using our IVR phone systems.
---
Automatic Payment By Phone Applications
Processing bill payments over the phone can be used by businesses and government organizations alike. Here are just a few applications for this service:
Renew Licensing Fees
Pay Club Membership Dues
Pay Automatic Association Dues
Pay Automobile Registration Fees
Renew Subscriptions
Pay Local, State and Federal Taxes
Pay Retail Store Charges
Pay Delinquent Utility Service Fees
The following are some of the features of this automatic payment by phone service.
Your Own 800 Phone Number or
Transfer Existing 800 Number
Secure Connection With Credit Card Service
VXML Data Transfer Of Account Info
Professional Voice Prompts
Outside Phone Transfer If Required
Online Reporting
Much More....
Call Us Today
Contact DSC to learn more about our payment by phone services and phone systems.



Testing and Interviewing
IVR Testing
IVR Surveys
Phone Interviews
Survey Generators
Clinical IVR Surveys
Phone Surveys
Phone Contests

Business Services
Bill Payment Services
Employee Management
Help Desk Solutions
Self Service IVR
Store LocatorService
HRD Phone Services
Employee Testing
Virtual Secretary
Virtual Help Desk

Professional Services
Medical Phone Services
Legal Phone Services
Financial Services
Real Estate Phone
Phone Coaching

Community Services
Transportation Phone
I'm Ok
Information Phone
Utility Phone Services
IVR Registration Services
Money Transfer IVR
Security Guard Monitor
House Arrest Monitor
Third Party Verification