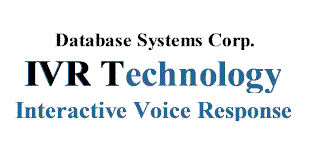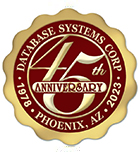 Provide Automatic Registration By Phone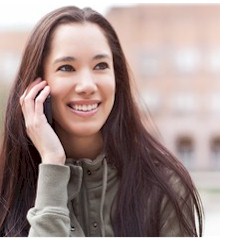 Database Systems Corp. (DSC) has been developing computer information technology since 1978. DSC specializes in automated phone systems and custom phone applications including Interactive Voice Response (IVR) services.

Organizations that wish to provide automatic phone registration services can now use technology developed by DSC. Many services such as school class enrollments and automobile license fee registrations can be provided to individuals using a toll free phone number. This service can be a convenient alternative for your customers, helping them avoid long lines, and providing them with a 24 hour a day enrollment period. This also requires no personnel to process registrations and enrollments.

Our automatic answering service processes phone calls from your customers who wish to enroll or register. The system plays a recorded greeting message and prompts each caller with a menu which provides information relating to your enrollment program. Based upon the type of enrollment service requested, rates and fees can be provided automatically to the caller. Credit card payments can be accepted for enrollment using a secure card processing service.

Contact DSC to learn more about our IVR phone enrollment applications and phone services and as well as our state-of-the-art phone systems. Visit our Phone Applications web page to view our other phone services.
Registration By Phone Applications
There are many applications for automatic phone enrollment services. Here are just a sample of these programs.
Mass enrollment programs (call for volunteers)
Clinical trial qualification and enrollment
School class enrollment and tuition payment
Convention attendance enrollment and registration
Renew automobile registration and pay fees
Golf tournament enrollment and tee time assignment
Automatic late fee payments by phone
Subscription service enrollment and payment
---
Automatic Enrollment by Phone - LECG

"LECG, a global expert services firm with over 950 experts and professionals in 36 offices around the world, provides independent expert testimony, original authoritative studies, and strategic advisory services to clients including Fortune Global 500 corporations, major law firms, and local, state, and federal governments and agencies around the world." - www.lecg.com

LECG utilizes our call center services to assist registrants who are potentially eligible to participate in class action legal disputes. Because of the large number of potential participants, LECG uses our IVR services to automatically qualify registrants, collect caller information and send it electronically to its offices for further processsing.
---
Online Call Reporting System
An important feature of our phone registration services is the ability to generate real time reports and graphs.

This online reporting and feedback system helps you observe and control the performance of your automatic call answering services.

IVR graphs and charts of operational statistics let you measure the effectiveness of your registration campaign as it is running. The statistical information contained in each of these reports can be downloaded into a spreadsheet format for individually customized reporting.
Call Us Today
Contact DSC to learn more about our phone registration services and call processing phone systems.



Testing and Interviewing
IVR Testing
IVR Surveys
Phone Interviews
Survey Builder
Clinical IVR Surveys
Phone Surveys
IVR Contests

Business Services
IVR Bill Payment
Voice Over Talent
Employee Management
Help Desk Solutions
Self Service Software
Store LocatorService
HRD Phone Services
Employee Testing
Virtual Secretary
Virtual Help Desk

Professional Services
Medical Phone Services
Legal Phone Services
Financial Services
Real Estate Phone
Phone Coaching

Community Services
Transportation Phone
Emergency Management IVR
I'm Ok Today
Information Phone
Utility Phone Services
Register By Phone
Money Transfer IVR
Security Guard Monitor
Home Detention Monitor
Third Party Verification