Employee Management Service
Employee Check In and Absentee Reporting
IVR Phones Record Employee Status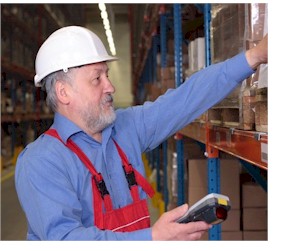 Database Systems Corp. (DSC) is a leading provider of computer software and phone systems including interactive voice response (IVR) technology.

DSC provides a wide array of employee phone applications including employee check in and absentee reporting.

Employees can report the start and end of their work shifts using a touchphone keypad entry. This can be done by cell phone or can be performed only using the phone at a designated checkpoint. This requires the availability of Caller ID technology.

This type of service is ideal for security service organizations or when managing a mobile workforce that performs onsite services.

Likewise, employees can report absenteeism by phone, providing their employer with advance notice that they will be unable to report to work. Touchphone responses can be used to provide the employee ID as well as location and shift. Our system can record phone messages left by employees and forward them to management with an appropriate alert.

Both of these applications can be customized to fit the requirements of your organization. DSC has a history of success designing inbound and outbound phone applications.

Contact Database for a FREE analysis and to learn more about our IVR employee management solutions. Visit our Phone Applications web page to view our other phone services.


---
The Timken Company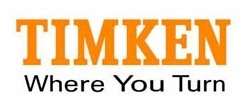 The Timken Company keeps the world turning, with innovative ways to make customers' products run smoother, faster and more efficiently. Timken's highly engineered bearings, alloy steels and related products and services turn up everywhere. With operations in 27 countries, sales of $5.2 billion in 2005 and 27,000 employees, Timken is Where You Turn™ for better performance." - www.timken.com

Database Systems Corp. has provided The Timken Company with an IVR phone system for its employees to call when clocking in and out at work. Employees call this same system to report that they are going to be absent from work.

The system logs the caller information and records a message from the employee describing the reason for missing work. Our IVR program transmits this message by email to the appropriate management within Timken for analysis and replacement action.
---
Employee Phone Applications
These are just a few applications of our automatic employee management phone services:


Record employee checkin / checkout
Customize call processing
Log work assignment completion
Track employee job locations
Record employee absentee status
Generate employee alerts
Record phone call information
Log work station checkin
Access and update database information
Access information from the web
Convert text data to speech
Provide online reporting
Call Us Today
Contact DSC for a FREE analysis and quote and to learn more about our IVR voice messaging and VXML messaging services.



Testing and Interviewing
IVR Testing
IVR Surveys
Phone Interviews
Survey Generators
Clinical IVR Surveys
Phone Surveys
Phone Contests

Business Services
IVR Bill Pay
Help Desk Solutions
Self Service IVR
Store LocatorService
HRD Phone Services
Employee Testing
Virtual Secretary
Virtual Help Desk

Professional Services
Medical Phone Services
Legal Phone Services
Financial Services
Real Estate Phone
Phone Coaching

Community Services
Transportation Phone
I'm Ok Senior Calls
Information Phone
Utility Phone Services
IVR Registration Services
Money Transfer IVR
Security Guard Monitor
House Arrest Monitor
Third Party Verification