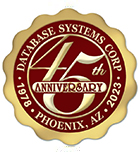 Database Systems Corp. ( DSC )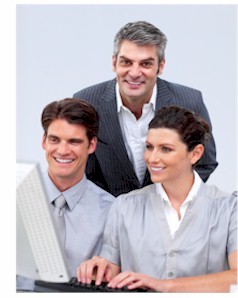 Database Systems Corp. (DSC) was founded in 1978 and has been a privately held corporation since its inception. DSC is headquartered in Phoenix, Arizona, and develops and markets computer software products and computer telephony systems for a wide variety of industries and government organizations.

DSC is comprised of several divisions. EasyIVR is the primary service division and includes IVR hosting services as well as voice broadcast services. 911 Broadcast handles emergency notification services and systems and markets primarily to government agencies and organizations needing emergency broadcasting systems and outsourcing services.

DSC has developed the PACER and WIZARD call center phone systems which include full featured IVR systems and ACD software. Voice broadcasting systems and services are provided by our organization, along with our award winning CRM software solution.

Why Select Database Systems Corp.?
DSC has a proven history of success in our industry that is virtually unsurpassed by our competitors. Our depth in technical expertise, service, and products is hard to match. We can provide your organization with reliable and time-tested solutions. Database has weathered the ups and downs of our volatile industry by focusing on our strengths and listening to the needs of our users. Included is a partial list of some of our customers that we've had the privilege to serve.


Phoenix, Arizona Location And How To Find Us
(Click On The Picture Above For Directions)
---
Office Address:

Database Systems Corp.
2550 W. Union Hills Dr. Suite 350
Phoenix, Arizona 85027

Mailing Address:

Database Systems Corp.
P.O. Box 11990
Glendale, AZ 85318

(602) 265 5968

---

IVR Information
IVR Manual
IVR Development
IVR Services
IVR Applications
IVR Software Solution
IVR Solution
IVR System
Automated Voice Response
Automated Response Unit
IVR Testing
Phone Surveys
Phone Contests
Computer Assisted Telephone Interviewing
Phone Interview
Voice User Interface
Voice Response Unit
Telephone User Interface
IVRS Software
IVR Vendor
IVR Implementation
IVR Outsourcing

Computer Telephony Information
CTI
CTI Software
Softphone
Screen Pop
Autodialers
CTI IVR
DNIS Software
Computer Telephony Software
Computer Telephony Integration
Telephone Software