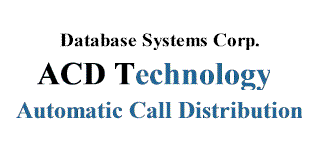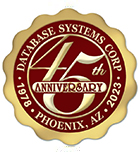 ACD Hosting Services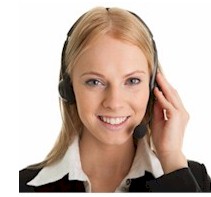 Hosted ACD services can be provided to virtually any size organization by Database Systems Corp. (DSC). Automatic call distribution (ACD) phone systems and hosted ACD phone services are supplied to commercial organizations and government entities who wish to have calls answered automatically using the latest phone technology.

DSC provides call processing phone services from a secure call center that answers calls automatically and distributes them to work-from-home employees or remote agents. Phone support representatives no longer need to work at one centrally located call center.

A typical ACD phone service will process incoming phone calls on a first come / first serve basis. However, intelligent hosted ACD services such as those provided by Database Systems Corp. can analyze each incoming call based upon caller identification, dialed number, time of day, and other user defined guidelines established in an IVR (Interactive Voice Response) program. This ACD hosting service employs IVR technology to route calls however a business or organization requires these calls to be processed.

Contact DSC to learn more about our hosted ACD services and automatic call distribution phone solutions.


---
Advanced Call Distribution - Ankida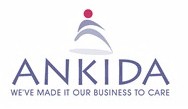 "Our goal is to help you find peace, answers, questions, serenity, work, happiness, inner love, growth or whatever you seek, as long as it brings no harm to anyone else. At ANKIDA there is no room for judging others, and all are welcome with laughter and love. There is a particular fondness here for ancient history, almost all sciences and people who want to deal with others who enjoy being trustworthy and warm." - www.ankida.com

Ankida provides phone coaching solutions to its customer utilizing our advanced call center technology and hosted ACD service center to process incoming calls from customers. Subscribers call Ankida's 800 number which is answered by our phone service. Callers are connected to Ankida specialists based upon the needs identified by the callers. Complete database, phone and call accounting services are provided by DSC.
---
ACD and IVR Phone Applications
Phone applications and ACD call processing are becoming an integral part of business and service organizations. Both public and private groups are providing information to members and clients 24 hours a day. In just a short period of time, this technology has been applied to a growing number of industries and projects.

The following are just a few of the phone applications developed by DSC using its ACD software:


Testing and Interviewing
Business Phone Services
Professional Phone Services

Community Phone Services
Customer Services By Phone
Personal Phone Services
Business Phone Applications
ACD Service Features
Hosted ACD services from Database Systems Corp. are provided at our secure data center. Here are just a few of the functions provided to our ACD outsourcing clients.
Route calls to local and remote agents
Intelligent skills based routing
Prioritized call routing
DNIS based assignment to agent groups
GUI interface
Unlimited number of agent groups
Custom messages for each DNIS
Call queuing and call routing
Web call backs
Multimedia support (email, chat, inbound, outbound calls)
Alarms for callers in queue
Call-back message support
Customizable agent screens
ACD Call Center Information
Contact DSC to learn more about our ACD phone services and call answering solutions.