Skills Based Routing
Route Incoming Calls Based On Agent Skills
Skills Based Routing Systems and Software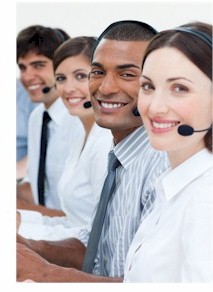 Database Systems Corp. (DSC) is a leading provider of call center systems and software including Automated Call Distribution (ACD) solutions with skills based routing features.
What Is Skills Based Routing?
"Skills based routing (SBR) is a call assignment strategy used in call centers to assign incoming calls to the most suitable agent, rather than simply choosing the next available agent.

Skills based call routing is an enhancement to the Automated Call Distribution (ACD) systems found most typically in call centers.

The need for skills based routing has arisen as call centers have become larger and dealt with a wider variety of call types."
Automatic Call Distribution is a technology that intelligently routes incoming phone calls when they are answered by a computer phone system. Standard ACD systems process incoming phone calls on a first come / first serve basis.

Our ACD / IVR systems can route calls based upon caller identification, dialed number, time of day, and other customer defined criteria. Calls can also be assigned to specific agents based upon the knowledge set of these phone representatives who are divided into different skill groups.

Contact DSC to learn more about our skills based routing phone systems. For a complete list of other call processing features, please visit our phone system features web page.


---
Phone Adviser - Ankida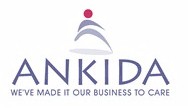 "Our goal is to help you find peace, answers, questions, serenity, work, happiness, inner love, growth or whatever you seek, as long as it brings no harm to anyone else. At ANKIDA there is no room for judging others, and all are welcome with laughter and love. There is a particular fondness here for ancient history, almost all sciences and people who want to deal with others who enjoy being trustworthy and warm." - www.ankida.com

Ankida provides phone coaching solutions to its customer utilizing our advanced call center technology and skills based routing software. Subscribers call Ankida's 800 number which is answered by our phone system. Callers are connected to Ankida specialists based upon the needs identified by the callers. Complete database, phone and accounting services are provided by DSC.
---
Automatic Call Answering Systems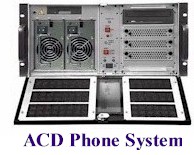 DSC offers both analog and digital computer phone systems with skills based call routing features. A typical ACD system processes incoming telephone calls on a first come first serve basis.

The phone system answers each call and, if necessary, holds it in a queue until it can be directed to the next available answering service representative. When an agent becomes available, this representative serves the first caller in this queue. However, our ACD Software does far more than simply process calls in sequence.

Our PACER (digital) and WIZARD (analog) ACD solutions maintain multiple call queues and keep logs of call group activity. These systems monitor call activity including call queues, agents, and on hold times. Depending upon user defined business rules, our ACD systems create different processing paths for different callers including routing calls to agents that have unique skills capable of helping these callers.
Automatic Call Distribution Features
Intelligent skill based call routing
Prioritized call routing
DNIS assignment of agent groups
Route calls to remote agents
GUI interface
Unlimited number of agent groups
Custom messages for each DNIS
Call queuing and call routing
Alarms for callers in queue
Call-back message support
Customizable agent screens
Call Routing Information
Contact DSC to learn more about our skills based routing phone systems and services.



ACD Information
Auto Attendant
Virtual ACD
Virtual Receptionist
ACD Phone Systems
ACDS
Hosted ACD
Virtual Phone System
Call Distribution

Phone Features
Hunt Group
PSTN
Direct Inward Dialing
Music On Hold
Night Answering
Call Blending
Plain Old Telephone Service
Conference Call
Skills Based Routing
Voice Response System
DNIS Software
ANI Software
Call Recording
Call Monitoring
Text To Speech
Screen Pop