Virtual Phone System
System Automatically Answers and Routes Calls
Virtual Phone Systems And Services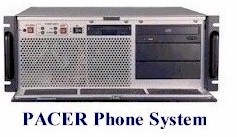 Database Systems Corp. (DSC) is a leading provider of computer telephony and call center technology including phone systems and CTI software.

Besides providing our clients with turnkey phone systems, DSC systems are used at our own call centers to provide our clients with hosted call services including virtual phone answering services.
What Is A Virtual Phone System?
The following is one definition of a virtual phone system:
"A virtual phone system is a hosted or remote phone system and service whereby a company's phone operations reside in an external center. Phone calls are answered in a manner that clients and callers are unaware of the remote nature of this system or service.

Examples include the automatic answering of a company's toll free phone number with an IVR that prompts the caller for the department or extension of an individual. When the caller's information is obtained, the virtual phone system transfers the caller to an extension via a remote connection or transfer."
DSC provides phone systems operating in call center environments that can automatically distribute phone calls to remote locations or individuals. This is also commonly referred to as virtual call center. Our virtual phone systems can answer your calls automatically, route them internally using our IVR technology, automatically provide needed information from your database or websites, or connect the caller to your employees. This service can be accomplished without a major investment in phone equipment and telecommunication services.

Contact DSC to learn more about our virtual phone services and systems.
Virtual Phone Services
Besides offering a state-of-the-art phone system, DSC provides virtual phone answering services at our multiple call center locations.

Custom phone applications can be designed and developed quickly using our professional staff of phone application developers. Using our own technology and call centers, we can provide an 800 number that is automatically answered by our virtual phone system. Information extracted from the internet or your own databases can be provided to the caller based upon touch-phone key responses.

Our service can likewise route calls to one of your representatives through an outbound transfer. Complete online reports and graphs are available as a standard part of this service.
Virtual Phone System Features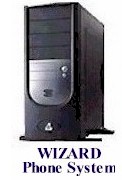 24 hour a day operation
Same greeting to all callers
Custom greeting based upon DNIS or ANI
Route calls to remote offices
Distribute calls to work at home employees
Intelligent skill based call routing
Prioritized call routing
DNIS assignment of agent groups
GUI interface
Unlimited number of agent groups
Custom messages for each DNIS
Web call backs
Multimedia support (email, chat, inbound, outbound calls)
Alarms for callers in queue
Call-back message support
Customizable agent screens
Virtual Phone System Information
Contact DSC to learn more about our virtual phone systems and services.