Auto Attendant
Automated Call Answering Solutions

Auto Attendant Systems and Software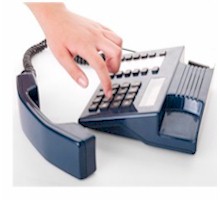 Database Systems Corp. (DSC) is a leading provider of calling solutions including automatic call distribution (ACD) systems and software. These products include automatic phone attendant features.
What Is An Auto Attendant?
"In telephony, an automated attendant (also referred to as an auto attendant or auto-attendant) system empowers a caller with the ability to be transferred to a specific phone extension without the intervention of a "live" receptionist."
A receptionist or telephone operator can generally be reached by pressing "0" on most systems. The automated attendant is a feature on most modern PBX and computer phone systems.

An auto attendant with interactive voice response (IVR) processes inbound phone calls and plays recorded messages including information extracted from databases and the internet. This attendant can then route calls to either in-house service agents or transfer the caller to an outside extension. It enhances the already robust features of our call center phone systems.

This automatic phone attendant system front ends the DSC PACER and WIZARD phone systems, collecting useful information from a caller before the call is transferred to an service representative. Our automatic attendant and call routing system can answer the callerís request without a "live" transfer. The PACER and WIZARD call routers give your organization a 24 by 7 capability, providing information to your callers.

Contact DSC to learn more about our auto attendant software and phone systems.
Auto Attendant Software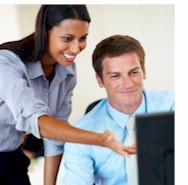 DSC provides a robust software library for organizations that require complex ACD and IVR development This auto attendant software is composed of both ACD and IVR features. Our ACD software and IVR development kit allows C/C++ programmers to create auto attendant applications on a wide range of Linux, Unix and Windows servers. Our PACER and WIZARD IVR software systems operate in a client/server environment.

You can design and develop your own phone applications using this comprehensive software toolkit. DSC can provide you with a custom phone application. These applications can be easily ported to our digital phone system when your call volume requires a larger system.
Auto Attendant Phone Services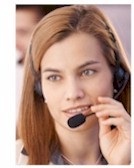 DSC provides comprehensive ACD services with auto attendant features at our call center. These services include the development of call distribution applications such as the following:
Virtual Secretary - Automatically answers calls, greeting the caller with our auto attendant IVR, and routes the caller to the appropriate individual or department.
Virtual Help Desk - Accepts incoming calls and answers the caller's questions or routes the caller to the agent with the skills required to satisfy the caller's request.
Virtual Phone System or Virtual PBX - Computer phone systems that automatically answer calls and distribute these calls to remote agents or employees working from home.
Database Systems Corp. provides ACD outsourcing and auto attendant services at our secure and highly redundant data center located in Phoenix, Arizona.
Auto Attendant Phone Systems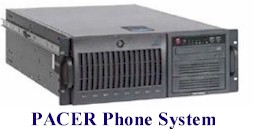 DSC offers both analog and digital auto attendant phone systems that include phone answering software.

This ACD phone system generally processes incoming phone calls on a first in first out basis. The phone answering system typically greets the caller with an introductory message and provides menu options from which to select.

The auto attendant phone system holds the call in a queue until it can be directed to the next available representative from the appropriate department or with the proper skill set required to help this caller.

When an agent becomes available, this representative serves the first caller in this queue. However, the phone system does far more than simply process calls in sequence.

Our PACER (digital) and WIZARD (analog) ACD software manages multiple call queues, keeps a log of call group activity, and monitors call activity such as call queues, agents, and on hold times. Depending upon user defined business rules, our automatic call distribution systems create different processing paths for different callers.
Auto Attendant Product Information
Contact DSC for a FREE analysis and quote and to learn more about our auto attendant phone systems and services.



ACD Information
Virtual ACD
ACD Phone Systems
ACDS
Hosted ACD
Call Distribution