800 Answering Services
Automatic Phone Answering Service
800 Answering Service Using IVR Technology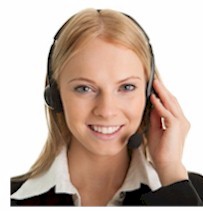 800 phone numbers (and their equivalents) are used extensively by businesses and government organizations that provide customer service and phone sales.

Database Systems Corp. (DSC) is one of the leaders in providing automated call answering services using interactive voice response (IVR) technology. DSC can provide your organization with custom IVR development for both phone systems and automatic 800 answering services at its Phoenix call center.

DSC provides 800 phone answering services that automatically process inbound 800 number phone calls. Calls are processed using IVR software and phone systems located and managed at the DSC call center.

The inbound 800 calls are answered by our phone systems and services and these calls are processed by providing the callers with the necessary information to satisfy their requests.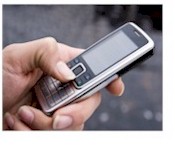 Calls can also be routed to service representatives who can provide additional information.

Our experienced IVR development staff can deliver complete phone applications quickly and economically. Even complex answering scripts can be live on our systems within days. These custom IVR programs and application can access and update information from your web service as well as external databases.

To ensure reliable and ongoing answering services, DSC maintains an offsite call center at a secure and redundant location. DSC is the developer of our own IVR software and are uniquely positioned to manage your 800 answering service campaigns.

Contact DSC to learn more about our 800 answering services and automatic phone answering systems.


---
National Association of Community Health Centers, Inc.

"Founded in 1970, the National Association of Community Health Centers, Inc. (NACHC) is a non-profit organization whose mission is to enhance and expand access to quality, community-responsive health care for Americaís medically underserved and uninsured. In serving its mission, NACHC represents the nationís network of over 1,000 Federally Qualified Health Centers (FQHCs) which serve 16 million people through 5,000 sites located in all of the 50 states, Puerto Rico, the District of Columbia, the U.S. Virgin Islands and Guam." - www.www.nachc.com

The National Association of Community Health Centers, Inc. has contracted with DSC to answer the organization's 800 number phone calls from individuals who wish to obtain the latest information about lobbying members of the U.S. Congress. These calls are processed automatically using our IVR phone answering technology and service. DSC answers this 800 number in our Phoenix call center and processes each call with prompts and menu routing. New program information is also recorded by administrators to be played to subsequent callers.
---
800 Call Answering Services
Database Systems Corp. provides the following 800 answering service features at our call processing data center: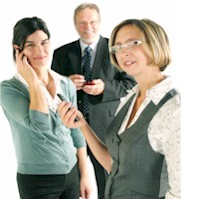 Your Own New 800 Number
Transfer Existing 800 Number
Unlimited Menu Selections By Caller
Simple To Complex Caller Routing
Complex Outside Phone Dialing Rules
Database Access and Update
Website and Server Data Access
Text To Speech Data Conversion
Call Monitoring and Recording Service
Online Reports with Real time Update
Optional Professional Voice Prompts
Much More....
Call Us Today
Contact DSC to learn more about our automated 800 answering services and phone systems capable of processing your 800 calls.