Automated Call Distribution
ACD Phone Systems and Software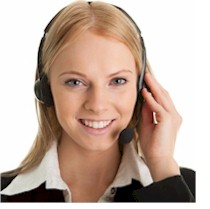 Database Systems Corp. (DSC) is a leading provider of call center technology including automated call distribution (ACD) software and phone answering systems.

Automated call distribution is a technology that automatically answers incoming phone calls and intelligently routes these phone calls using a computerized phone system and software.

An automated call distribution system will generally process incoming phone calls on a first come / first serve basis. However, an intelligent ACD service such as provided by DSC can route calls based upon caller identification, dialed number, time of day as well as custom parameters established in an IVR ( Interactive Voice Response) program script.

Contact DSC to learn more about our automated call distribution software and ACD solutions.
Automated Call Distribution Phone Systems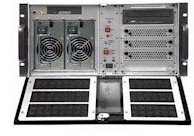 Database Systems Corp. supports both analog and digital phone systems with ACD features. A simple ACD system processes incoming telephone calls on a first come first serve basis or based upon your own business rules. When an agent becomes available, this representative serves the first caller in this queue. However, the phone system does far more than simply process calls in sequence. The PACER (digital) or WIZARD (analog) ACD phone system manages multiple call queues, keeps a log of call group activity, and monitors call activity such as call queues, agents, and on hold times. Depending upon user defined business rules, our automatic call distribution systems create different processing paths for different callers.
Automated Call Distribution Software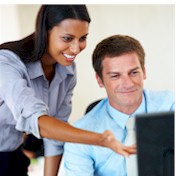 DSC has developed a robust software library for organizations that require complex ACD software applications and IVR programs. This SDK (Software Development Toolkit) allows C/C++ programmers to create IVR applications on a wide range of Linux, Unix and Windows servers. PACER and WIZARD IVR systems operate in a client/server environment and can be developed independently from the phone system.

Phone applications can be developed quickly by your technical staff using this comprehensive software application development toolkit. Alternatively, the professional staff at DSC can develop a custom phone application for you quickly and affordably. These applications are easily transferred to our PACER digital phone system when your call volume requires a larger system.
Automated Call Distribution Features
Prioritized call routing
DNIS assignment of agent groups
IVR and skills based routing
GUI interface
Route calls to remote agents
Unlimited number of agent groups
Auto attendant features
Custom messages for each DNIS
Multimedia support (email, chat, inbound, outbound calls)
Alarms for callers in queue
Call-back message support
Customizable agent screens
Automated Call Distribution Information
Contact DSC for a FREE analysis and quote and to learn more about our automated call distribution products and services.