Labor Notification Service
Send Phone Messages To Labor Union Membership
Labor Union Call Notification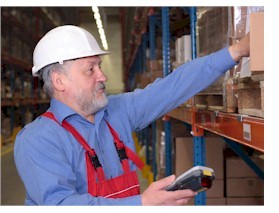 Automated call notification services from Database Systems Corp. (DSC) provide immediate alerts and notices to members of various different labor unions throughout the United States.
These calling services are also used by communities, police departments and other service organizations to get phone messages out to individuals or entire groups and organizations.
DSC manages its own secure data center and uses its own state-of-the-art telecom systems and software to provide these call notification services. This message broadcasting service is ideally suited for delivering voice recorded messages (as well as text messages).
Employing our own voice broadcast systems, our centers can deliver hundreds or thousands of notifications and reminders in just minutes! Pre-recorded messages can be delivered to either answering machines or to individuals reminding them of upcoming meetings, community events, appointments, or emergency alerts.
What Is Automatic Call Notification?
"A modern telephone notification system is a combination of software and hardware that provides a means of delivering a message to a set of recipients. The complexity of the notification system is often dependent on the types of messages that must be sent."
Simple to complex phone scripts can be developed allowing notification recipients to make selections using a touchphone response. Calls can be directed to operators that are standing by or can be transferred to outside third parties.

Personalized information can be included in these autocall notifications. In some campaigns, different messages can be played based upon contact with an answering machine or a person and based upon the time of day.

Contact DSC to learn more about our call notification phone systems and services.


---
Cleburne Firefighters Association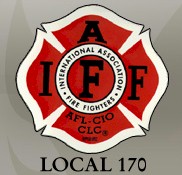 "The Cleburne Firefighters Association was originally started in 1919. At that time we were Local #170. Somewhere between 1919 and 1969 we lost our membership in the International Association and our local number. On July 8, 1969 our local was started up again, but we had lost our original local number. We have been International Association of Firefighters Local #1854 up until recently. We were able to reclaim our original local number and are once again Local #170.
The mission of Local #170 is to make a positive impact on the community we serve. We work with our citizens and our city government to promote fire department growth and firefighter safety. By addressing these needs we can provide the best possible service and protection to our community. " - www.cffalocal1854.com

The Cleburne Firefighters Association chose Database Systems Corp. to provide call notification services. These services are used to contact its members to announce meetings and other events.
---
Register Online And Save!
DSC now provides an online signup for commercial and non-profit organizations. Setup fees (for non-profits) are waived and the basic monthly fees are reduced if you use this convenient method of online registration.

To register online, click on the online registration image to the right.

Using our message calling service is easy and secure. Simply create one or more lists of call recipients offline and upload these list to your online account at DSC's website. Phone messages can be easily recorded using our 800 number service that lets you save numerous messages.

Once you've signed up for our service, here's all you need to do.
Create and save one or more list(s) of call recipients.
Record your phone message (either offline or using our 800 number).
Push "Start" broadcast button.
---
Union Member Notification Applications
Automated call notification is becoming a widespread communications technique that delivers important alerts and notifications using targeted messages. This technique is far more cost effective than traditional calling programs using phone trees and other manual calling techniques. Message broadcasting is also more reliable and timely than other mass communication techniques.
The following are just a few of the applications of this calling service.
Union Membership Drives
Announce Labor Union Meetings
Work Scheduling Announcements
Emergency Notifications
Special Election Announcements
Information and Announcements
Request Volunteers For Community Service
Announce Social Events
Call Us Today
Contact DSC to learn more about our labor union call notification services.