Public Service Announcements
Voice Broadcasting Public Announcements
Automatic Phone Message Broadcasting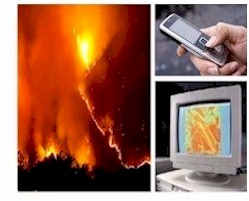 Database Systems Corp. (DSC) provides state-of-the-art phone systems and services including automatic message delivery systems that are ideally suited for public service announcements and communications.

Employing our message broadcasting auto dialers, DSC can deliver hundreds or thousands of phone announcements in just minutes! A pre-recorded phone message can be delivered to either an answering machine or to an individual call recipient announcing upcoming public interest events or emergency alerts.

If an emergency situation were to occur in your community, our phone systems and service can contact your residents quickly and efficiently. Should a disaster such as a forest fire or chemical spill threaten your residents, we can provide emergency alerts and evacuation instructions immediately.

Plus our automatic phone dialers can connect calls to members of your emergency response team, whether they are working remotely, from home, or in a central dispatch area.

Contact DSC to learn more about our public service announcement systems and outsourcing services.
Register Online And Save!
DSC now provides an online signup for business and non-profit organizations wishing to use our voice broadcasting outsourcing services. Our competitive rates are affordable, even for the smallest calling campaign.

Start Calling In Just Minutes!. Using our new online signup lets you get started immediately with your calling campaign. Simply create an account and agree to our standard terms and conditions. Then download your list of phone numbers and record a message. We accept major credit cards and for as little as $25, you can begin calling. Its that simple!

Both emergency and non-emergency voice broadcasting services can be provided by DSC.

To register online, click on the the online registration image or button on the right.


---
Customer Profile - Crook County, Oregon

"Crook County is located in the center of the state of Oregon, approximately three hours from Portland, Salem, Corvallis and Eugene. Bend, the largest city in central Oregon, is approximately 40 minutes away." - www.co.crook.or.us

Crook County utilizes our call center phone services to contact state employees and the community with public service announcements and emergency notification alerts. Automatic phone messages are sent to employees notifying them of any emergency situation. Messages also are sent informing employees of the nature of these emergencies and where to contact their emergency center for specific information and instructions.
Other Phone Announcement Applications
Our phone message delivery service and systems can be used for a wide range of calling campaigns. Here are just a few phone reminder applications.
Event Reminders
Order Pickup Reminders
Inventory Confirmation
Special Offers & Incentives
Warrantee Renewals
Patient Reminders
Consumer Information
Appointment Reminders
Membership Renewals
Blood Bank Donor Requests
Subscription Renewals
Medication Reminders
Petitions and Citizen Polling
Company Event Reminders
Locator Services
Account Status
Call Us Today
Contact DSC for a FREE analysis and quote and to learn more about our public service announcement solutions.