Birth Announcement
Baby Announcement Using Automated Phone Service
Phone Announcement Services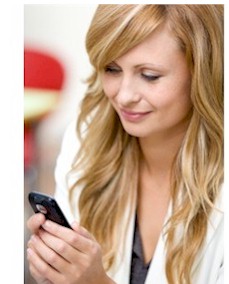 Database Systems Corp. (DSC) has been providing call processing applications since 1978. Using our state-of-the-art communications products, DSC provides call announcement services using our secure call center.

This call announcement service is ideally suited for sending baby announcements to family and friends all at once. Simply record your message in your own voice and enter a list of call recipients and we do the rest for only pennies a call.

Employing our message broadcasting auto dialers, DSC can send phone messages to hundreds or thousands of households in just minutes! A pre-recorded phone message can be delivered to either an answering machine or to an individual call recipient announcing upcoming events, appointments, deadlines, or emergency alerts.

And a different announcement message can be delivered to an answering machine versus a "live" call recipient.

Personalized information (such as name, birth date and time, etc.) can be included in these phone announcements.

Contact DSC to learn more about our call announcement services and systems.


---
Baby Call Tree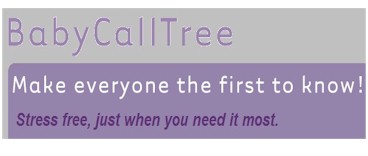 "With this service, no one is forgotten, and no one is the last to know. The stress of making numerous phone calls right after your bundle of joy has arrived is a thing of the past.

Simply create an account and enter the phone numbers of all of your friends and relatives. When the special day arrives, make one phone call and leave your message. Then relax and enjoy your newborn. We'll take care of the rest!" - www.babycalltree.com

Baby Call Tree utilized our voice broadcasting services including our reminder software to notify its clients whenever there is a new baby in the family.
---
Other Phone Announcement Applications
Our message broadcast service and systems can be used for a wide range of calling campaigns other than simply birth announcements. Here are just a few voice broadcast applications.
Event Reminders
Baby Announcements
Order Pickup Reminders
Blood Bank Donation Requests
Inventory Confirmation
Special Offers & Incentives
Birthday Reminders
Warrantee Renewals
Patient Reminders
Consumer Information
Appointment Reminders
Membership Renewals
Subscription Renewals
Medication Reminders
Petitions and Citizen Polling
Company Event Reminders
Locator Services
Account Status
Call Us Today
Contact DSC for a FREE analysis and quote and to learn more about our call announcement services.



Announcements
Phone Announcements
Call Announcements
Public Service Announcements
Government Notification
Military Notification
Boy Scout Call Notification
Workforce Notification
Union Member Calls
School Announcements
Student Wake-Up Calls
Church Calls
School Calls
School Calling Service
Send School Calls
School Closures
Church Announcements
HOA Announcements
Send Church Calls
Church Welcome