Notification and Alerts
Call Notification Systems
Call Notification Phone Solutions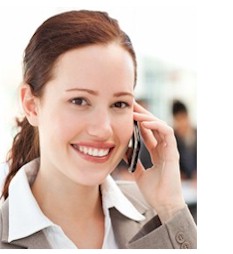 Call notification systems from Database Systems Corp. (DSC) are providing immediate notices and alerts to customers, individuals and communities throughout the country.

DSC manages multiple call centers and provides state-of-the-art products and services for our clients. These include message broadcasting systems and services that are ideally suited for delivering notification calls and automatic call reminders.

Employing our own voice broadcast systems, our centers can deliver hundreds or thousands of notifications and reminders in just minutes! Pre-recorded messages can be delivered to either answering machines or to individuals reminding them of upcoming sporting events, community affairs, professional appointments, or emergency alerts.
What Is a Notification System?
"A modern telephone notification system is a combination of software and hardware that provides a means of delivering a message to a set of recipients. The complexity of the notification system is often dependent on the types of messages that must be sent."
Simple to complex phone scripts can be developed allowing notification recipients to make selections using a touchphone response. Calls can be directed to operators that are standing by or can be transferred to outside third parties.

Personalized information can be included in these autocall notifications. In some campaigns, different messages can be played based upon contact with an answering machine or a person and based upon the time of day.

Contact DSC to learn more about our call notification phone systems and services.


---
Corning Incorporated

"From light bulbs, television tubes and cookware…to ceramic substrates, optical fiber and Active-Matrix Liquid Crystal Displays, Corning has developed products that change the way we live -- for the better. Corning's sustained success stems from our ability to constantly reinvent and evolve our products and processes to meet the demands of current and future markets. Our rich heritage of innovation has been called one of American Business' greatest scientific traditions." - www.corning.com

Corning utilizes our modern call notification system in the management of their facilities. If an serious problem occurs at one of Corning's assembly plants, a security guard can make one phone call to our center to initiate a transmission of alert messages to all affected Corning employees.
---
How To Use This Service
Our online call notification service is easy to use. Once you've registered for our service, here are the simple steps required to initiate a phone calling campaign.
Create and save one or more list(s) of call recipients.
Record your phone message (either offline or using our 800 number).
Push "Start" broadcast button.
Call Notification Applications
Automated call notification is becoming a widespread communications technique that delivers important service notifications and targeted commercial message quickly and efficiently. This technique is far more cost effective than traditional direct marketing programs and more reliable and timely than other mass communication techniques.


Emergency Notification
Credit Collections
Message and Recording Service
Sweepstakes and Contests
Insurance Marketing
Event Notification
Lead Generation
Answering Machine Messaging
Mortgage Marketing
Charitable Contributions

Fund Raising Projects
Political Campaigns
Emergency Alerts
Community Service
Marketing Campaigns
Customer Survey Programs
Market Research
Call Surveys and Polling
Political Advertising
Appointment Reminders
Severe Weather Warnings
Call Us Today
Contact DSC for a FREE analysis and quote and to learn more about our call notification systems.



Announcements
Announcements
Phone Announcements
Call Announcements
Public Service Announcements
Government Notification
Military Notification
Girl Scout Call Notification
Call Workforce
School Announcements
Student Wake-Up Calls
Church Calls
School Calls
School Calling Service
Send School Calls
School Closings
Church Announcements
Church Events
Send Church Calls
Church Welcome
Church Invitations

Notification Service
Reminders
Medication Reminder
Past Due Reminder
Reminder Software
Payment Reminder
Reminder Calls
Reminder Services
Reminder Autodialers
Delivery Notification
Patient Appointments
Pill Reminders
Order Status Reminder
Event Reminders
Marketing Reminders
Notification Services
Call Notification
Telephone Reminder
Appointment Reminders
Service Reminder Calls
Wake Up Calls
Debt Collection