Club Member Contact Services
Contact Group Members Using Voice Broadcasting
Club Member Phone Contact Services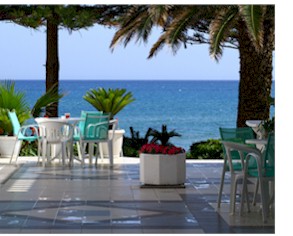 Database Systems Corp. (DSC) provides complete call reminder and phone notification services. DSC provides turnkey phone systems that automatically deliver hundreds to thousands of phone messages.

Our state-of-the-art technology that can help virtually any club or organization communicate effectively with its members.

Using our automatic phone message delivery systems, we can broadcast both emergency and non-emergency calls to both club members and working staff members.

This service can be an effective means of contacting these members when other methods are not sufficiently reliable or when immediate communication is required.
Register Online And Save!
If you wish to use our voice broadcasting phone services, DSC is pleased to offer significant discounts when you use our Online Registration Form.


Start Calling In Just Minutes!. Using our new online signup lets you get started immediately with your calling campaign. Simply create an account and agree to our standard terms and conditions. Then download your list of phone numbers and record a message. We accept major credit cards and for as little as $25, you can begin calling. Its that simple!
---
Club Membership Types and Applications
The following are just a few of the different types of clubs that can utilized this service along with the applications of this technology within your specific club:


Types Of Club Memberships
Health and Fitness Clubs
Rotary Clubs
Book and Hobby Clubs
Community Service Organizations
Team Sports Clubs
Recreation and Travel Clubs
Performing Arts Club Members
Dance and Permance Clubs
Tennis, Swim and Golf Clubs
And Many More...
Club Membership Notification Applications
Notify club members of upcoming special events.
Launch club membership drives.
Call members to update contact information.
Remind members when fees or dues are delinquent.
Announce special club or group meetings.
Contact membership renewals.
Broadcast emergency messages.
Notify members of club closure for maintenance
Contact DSC to learn more about our club membership contact and notification phone services. For a list of other applications and services provided by DSC, please visit our Phone applications web page.


---
Hamilton Lakes Swim and Tennis Club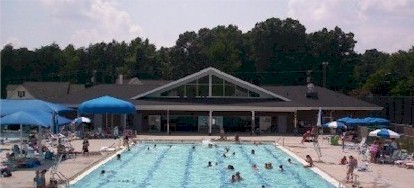 "For 45 years Hamilton Lakes Swim and Tennis Club has offered its members more value for their dollar than other area clubs. From the youngest married couples to the most active seniors, and from infants to college students, the Hamilton Lakes Club is alive, vital and more than ready to meet the recreational and social needs of our membership in the new millennium." - www.hamiltonlakes.org

The Hamilton Lakes Swim and Tennis Club utilizes services at the Database Systems Corp. call center. Utilizing our voice broadcasting phone reminder service, they contact club members to inform them of upcoming events and in the event of an emergency.
---
How To User Our Contact Services?
Subscribing to our club membership notification service is easy and affordable. Here are the basic steps required to use our service.
Contact Database Systems Corp. and signup for our service.
Payment can be by credit card or we'll bill you.
DSC will assign your group an account ID and password.
Go online to our secure website and login.
Create one or more lists of contacts in your club.
Record phone messages (any number) and download them.
Phone messages can be recorded using our 800 number.
Initiate a message broadcast by simply selecting the list and message.
If needed, use our 800 number to initiate an emergency broadcast.
Its that simple!
Call Us Today
Contact DSC to learn more about our phone services and systems.



Announcements
Public Service
Wedding RSVP
School Announcements
Student Wake-Up Calls
Church Calls
School Calls
School Calling Service
Send School Calls
School Closures
Church Announcements
Church Events
Send Church Calls
Church Welcome

Reminders
Medication Reminder
Past Due Reminder
Delivery Notification
Payment Reminder
Notification Services
Patient Appointments
Pill Reminders
Order Status Reminder
Event Reminders
Marketing Reminders
Call Notification
Appointment Reminders
Service Reminder Calls
Blood Bank Donation
Campus Alert Services
Baby Announcements

Marketing
Insurance Marketing
Mortgage Marketing
Retail Marketing
Real Estate Marketing
Subscription Renewals
Sales Management Phone Services
Sales Support Service

Group Calling
Home Owner Notification
Alumni Contact Service
Condominium Calls
Mobile Home Park Notification
Contact Club Members
Team Announcements
Labor Union Calls
Workforce Management

Community
Telephone Reassurance
Emergency Broadcasting
Community Contact Service
Public Warning Service
Political Voice Broadcast
Political Activism Calls
IVR Polling
Political Marketing