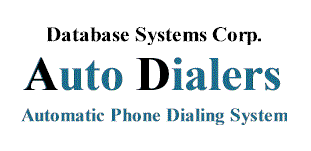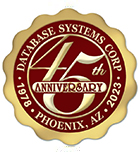 Automatic Calling Solutions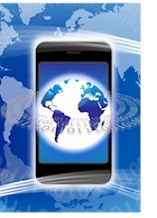 Database Systems Corp. (DSC) has been providing computing solutions since 1978 and is a leading provider of advanced phone dialers including automatic calling systems.
Our autodialers broadcast recorded voice messages to hundreds or thousands of phone numbers at once. Automated call messages can be sent to households in bulk fashion or can be delivered to members of a community in the event of a natural disaster or civil alert.
Automated calls can be initiated to both live contacts as well as answer machines. If our auto call system detects a no answer condition or busy signal, the phone message can be scheduled for delivery at a later time.
DSC provides a comprehensive reporting system which is made available online for users to view the effective delivery of these automated call messages.
Automatic Calling Service - Register Online and Save!
DSC now provides an online signup for both non-profit and business organizations wishing to use our voice broadcasting outsourcing services. Our competitive rates are affordable, even for the smallest calling campaign.

Start Calling In Just Minutes!. Using our new online signup lets you get started immediately with your calling campaign. Simply create an account and agree to our standard terms and conditions. Then download your list of phone numbers and record a message. We accept major credit cards and for as little as $25, you can begin calling. Its that simple!

Both emergency and non-emergency voice broadcasting services can be provided by DSC.

To register online, click on the the online registration image or button on the right.

Contact DSC to learn more about our auto calling services and phone systems.


---
BASF: The Chemical Company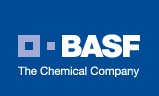 "BASF is the world's leading chemical company: The Chemical Company. Its portfolio ranges from oil and gas to chemicals, plastics, performance products, agricultural products and fine chemicals. As a reliable partner, BASF helps its customers in virtually all industries to be more successful. With its high-value products and intelligent solutions, BASF plays an important role in finding answers to global challenges, such as climate protection, energy efficiency, nutrition and mobility."
- www.basf.com

BASF selected Database Systems Corp. to provide automated calling and phone communications services. BASF utilizes our emergency automated call services which are located in our Phoenix call center to contact its members and staff during various types of emergencies.
---
Automated Call Outsourcing Services
Besides offering automated calling phone systems, DSC provides a complete, online managed auto calling service. Using this service is easy and secure. Once you've enrolled in our service program, here's all you need to do.
Create and save one or more list(s) of phone numbers to call.
Record your call message (either offline or using our 800 number).
Push "Start" call button.
For an online tour of this service, visit our voice broadcasting demonstration webpage.

If there is an emergency and you need to get a message out quickly, you can even use our 800 number service to initiate an automated calling program.
Contact Database Systems Corp.
Contact DSC for a FREE analysis and quote and to learn more about our auto call phone dialers and services.