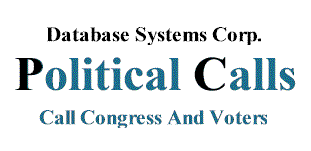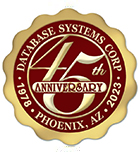 Political Marketing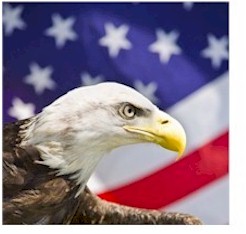 Database Systems Corp. (DSC) is a recognized leader in the call center industry and has been providing computer related products and software since 1978. DSC provides calling programs that help direct political marketing phone campaigns.

From local elections to national campaigns, we can manage your political call campaigns from our voice broadcasting call center. With our political message dialing system, we can broadcast your political messages to targeted groups or to millions of households.

Pre-recorded messages focusing on GOTV (Get Out The Vote) or political issues can be played notifying party members of upcoming political events or fundraisers. You can broadcast political issues advertisements informing the public about your position on local propositions or national referendum.

A different political message can be delivered to an individual versus an answering machine. Simple to complex scripts can be developed for political polls by phone using our touchphone response technology. These robocalls can be directed to operators that are standing by or can be transferred to outside third parties
Register Online And Save!
DSC now provides an online signup for business and non-profit organizations wishing to use our voice broadcasting outsourcing services. Signup is easy and free! Our competitive rates are affordable, even for the smallest calling campaign.

Use this form to obtain a quotation and pricing information with no obligation until you are ready to start calling and provide us with your payment information.

Both emergency and non-emergency voice broadcasting services can be provided by DSC.

To register online, click on the the online registration image or button on the right.


---
Pikes Peak Library District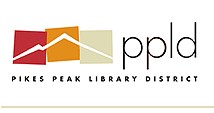 "Sixteen years ago, the Pikes Peak Library District opened the Rockrimmon Branch Library to serve residents of northwestern Colorado Springs. In the decade and a half since, while the population of the community has expanded by more than 150,000, the District has maintained its system of 11 libraries and provided nationally recognized programs and services to its patrons." - ppld.org

The Pikes Peak Library District utilizes the political marketing phone services at the Database Systems Corp. call center. During the recent election, PPLD broadcast political messages relating to the district including Get Out The Vote (GOTV) messages.
---
Political Marketing Applications
Using our automated messaging dialing systems and services, DSC can deliver virtually any type of calling campaign that your organization requires. Here are just a few types of calling campaigns that can help you achieve success.


(Get Out The Vote)
Party and political action group updates
Party registration activities
Public opinion polling
Political event invitations
Enhance public awareness of political issues
Political fundraising campaigns
Political robo polling
Candidate introduction ads
Proposition support or objection
Political phone surveying
Voter registration
Call Us Today
Contact DSC to learn more about our political marketing phone services and systems.



Announcements
Public Service
RSVP Calling Service
School Announcements
Student Wake-Up Calls
Church Calls
School Calls
School Calling Service
Send School Calls
School Closings
Church Phone Tree
Church Announcements
Send Church Calls
Church Welcome
Church Invitations

Reminders
Medication Reminder
Past Due Reminder
Delivery Notification
Payment Reminder
Notification Services
Patient Appointments
Pill Reminders
Order Status Reminder
Event Reminders
Marketing Reminders
Call Notification
Appointment Reminders
Service Reminder Calls
Blood Bank Donation
Campus Alert Services
Baby Announcements

Marketing
Insurance Marketing
Mortgage Marketing
Retail Marketing
Real Estate Marketing
Subscription Renewals
Sales Management Phone Services
Sales Support Service

Group Calling
HOA Communications
Alumni Contact Service
Condominium Calls
Mobile Home Park Notification
Contact Club Members
Sports Announcements

Community
Telephone Reassurance
Emergency Broadcasting
Community Contact Service
Public Warning Service
Political Voice Broadcasting
Political Activism Calls
IVR Polling