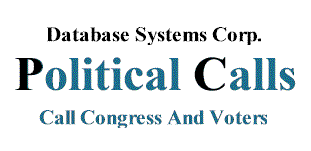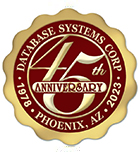 Political Voice Broadcasting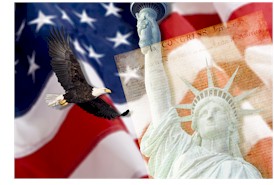 Database Systems Corp. (DSC) has been providing computer products and services since 1978. DSC specializes in call center technology and automated call processing solutions. One particular calling program developed by DSC is our political voice broadcasting phone campaigns.

From national elections to local campaigns, DSC can manage your political voice broadcast (robocall) campaigns using our secure and automated call center. Using our own political message autodialers, DSC can broadcast your political phone messages to targeted groups or to millions of households.

Pre-recorded messages focusing on political issues and Get Out The Vote (GOTV) can be played notifying party members of upcoming events, rallies, referendums or fundraisers.

Calls can be directed to volunteers that are standing by to answer specific questions or can be transferred to outside third parties

Contact DSC to learn more about our political voice broadcasting phone services. For a list of other applications and services provided by DSC, please visit our phone applications web page.


---
All Aboard Ohio - Political Action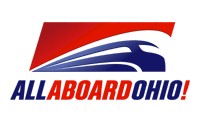 "All Aboard Ohio seeks to preserve, expand and improve existing passenger rail services by educating the general public, interested groups, and federal, state and local officials. We believe it is appropriate to invest public dollars in private railroad infrastructure when it leads to public benefits such as job creation, economic development and passenger service." - AllAboardOhio!

All Aboard Ohio utilizes political voice broadcasting services at the Database Systems Corp. call center. All Aboard Ohio calls its members using our voice broadcast services and provides information on upcoming legislation. During a recent campaign, members were called by our phone center and a recorded message informed them of the Governor of Ohio's position on a pending bill. Each member could choose to have this call transferred to the governor's office for the member to voice concern. Because of the objections raised by so many of these members, the governor of Ohio changed positions on the bill, agreeing with AllAboardOhio!. The public's voice was heard.

Source: http://www.allaboardohio.org
---
Register Online And Save!
DSC now provides an online signup for business and non-profit organizations wishing to use our voice broadcasting outsourcing services. Our competitive rates are affordable, even for the smallest calling campaign.

Start Calling In Just Minutes!. Using our new online signup lets you get started immediately with your calling campaign. Simply create an account and agree to our standard terms and conditions. Then download your list of phone numbers and record a message. We accept major credit cards and for as little as $25, you can begin calling. Its that simple!

Both emergency and non-emergency voice broadcasting services can be provided by DSC.

To register online, click on the the online registration image or button on the right.


---
Political Voice Broadcast Applications
Using our voice broadcasting call center and phone systems, DSC is ideally equipped to deliver virtually any type of political calling campaign that your organization requires. Here are just a few types of voice broadcast campaigns that we can perform.


Political voice broadcasting services
Public opinion polling by phone
Political event invitations
Proposition support or objection
Political survey calling
Voter registration campaigns
Enhance public awareness of current issues
Party and candidate fundraising
Get Out The Vote (GOTV)
Party and political action updates
Party registration activities
Political polling by phone
Candidate introduction ads
Call Us Today
Contact DSC to learn more about our political voice broadcast phone services and systems.



Announcements
Public Service
RSVP Calling Service
School Announcements
Student Wake-Up Calls
Church Calls
School Calls
School Calling Service
Send School Calls
School Closings
Church Phone Tree
Church Announcements
Send Church Calls
Church Welcome
Church Invitations

Marketing
Insurance Marketing
Mortgage Marketing
Retail Marketing
Real Estate Marketing
Subscription Renewals
Sales Management Phone Services
Sales Support Service

Group Calling
Home Owner Notification
Alumni Contact Service
Condominium Calls
Mobile Home Park Notification
Contact Club Members
Sports Announcements

Community
Telephone Reassurance
Emergency Broadcasting
Community Contact Service
Public Warning Service
Political Activism Calls
IVR Polling
Political Marketing