Alumni Contact Services
Call Notification Using Voice Broadcasting
Alumni Association Phone Contact Services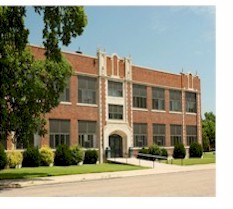 Database Systems Corp. (DSC) provides complete call notification and emergency alert phone services. DSC provides turnkey phone systems as well.

Our state-of-the-art technology that can help your alumni association communicate effectively with its members.

Using our automatic phone message delivery systems, we can broadcast both emergency and non-emergency calls to graduates including former sorority and fraternity members.

This service can be an effective means of communicating with members when other methods are not sufficiently reliable or when immediate phone notification is required.
Register Online And Save!
DSC now provides an online signup for both non-profit and business organizations wishing to use our voice broadcasting outsourcing services. Our competitive rates are affordable, even for the smallest calling campaign.

Start Calling In Just Minutes!. Using our new online signup lets you get started immediately with your calling campaign. Simply create an account and agree to our standard terms and conditions. Then download your list of phone numbers and record a message. We accept major credit cards and for as little as $25, you can begin calling. Its that simple!

Both emergency and non-emergency voice broadcasting services can be provided by DSC.

To register online, click on the the online registration image or button on the right.


---
Alumni Association Contact Service
"An alumni association is a group of former students that have formed an official organization with a common goal. Alumni of universities, colleges, schools, fraternities, and sororities often form groups with alumni from the same organization. These associations often organize social events, publish newsletters or magazines, and raise funds for the organization.

The larger the organization, the more critical the need for an effective method of communications with members. An automatic voice and message broadcast service fulfills this need."
Alumni Phone Contact Applications
The following are just a few of the applications of this technology within your alumni association:
Notify alumni of upcoming reunions and special events.
Call graduates to gather updated information.
Contact alumni during fund raising events.
Remind alumni when fees or pledges are delinquent.
Announce special alumni association meetings.
Broadcast special school events.
Send out requests for volunteers.
Notify alumni about awards to fellow graduates.
Contact DSC to learn more about our alumni association contact and notification phone services. For a list of other applications and services provided by DSC, please visit our Phone applications web page.


---
University of Kentucky Alumni Association

"As an organization we attempt to foster intellectual and emotional fellowship through quality services, programs and benefits. Our mission includes the efforts to provide an on-going connection between the alumni and the university community while developing positive goodwill, support and loyalty to the University of Kentucky." - www.ukalumni.net

The University of Kentucky Alumni Association utilizes services at the Database Systems Corp. call center. Utilizing our voice broadcasting phone reminder service, they contact alumni members for donations and inform these members of upcoming events and fundraisers.
---
How Does This Service Work?
Subscribing to our call notification service is easy and affordable. Here are the basic steps required to use our service.
Contact Database Systems Corp. and signup for our service.
Payment can be by credit card or we'll bill you.
DSC will assign your group an account ID and password.
Go online to our secure website and login.
Create one or more lists of contacts in your association.
Record phone messages (any number) and download them.
Phone messages can be recorded using our 800 number.
Initiate a message broadcast by simply selecting the list and message.
If needed, use our 800 number to initiate an emergency broadcast.
Its that simple!
Call Us Today
Contact DSC to learn more about our phone services and systems.