Workforce Call Services
Contact Workforce For Job Scheduling
Workforce Management Call Notification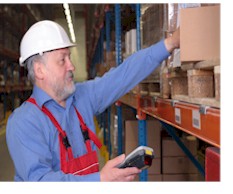 Technology from Database Systems Corp. (DSC) allow organizations to manage their workforce effectively using automated calling services and phone systems.
These call services can be employed by businesses, communities, and service organizations to fill job openings and effectively manage a workplace.
DSC manages its own secure data center and uses its own state-of-the-art telecom systems and software to provide these automatic job scheduling services. Call answering and message broadcasting service are ideally suited for workforce management.
Employing inbound IVR (Interactive Voice Response) and voice broadcast technology, our centers can accept job requests from different organizations and departments, communicate with a worker database, and place calls to available employees or contractors to fill these job positions. Pre-recorded messages can be delivered to either answering machines or to individuals reminding them of upcoming meetings, community events, appointments, or emergency alerts.
What Is Automatic Call Processing?
"A modern telephone notification system is a combination of software and hardware that provides a means of accepting and processing incoming phone calls as well as delivering phone messages to a set of recipients. The complexity of the call processing system is often dependent on the types of messages that must be handled."
Simple to complex phone scripts can be developed allowing notification recipients to make selections using a touchphone response. Calls can be directed to operators that are standing by or can be transferred to outside third parties.

Contact DSC to learn more about our automatic workforce management and call notification phone systems and services.


---
Lehigh Cement Company

"Lehigh Cement Company was founded in 1897 in Allentown, Pennsylvania. Over the years, through a visionary policy of acquisitions, equipment modernization and productivity improvements, Lehigh Cement Company and its related companies have become leading suppliers of cements and construction materials in the United States and Canada." - www.lehighcement.com

The Lehigh Cement Company chose Database Systems Corp. to provide automated job scheduling and workforce management services. These services are used to contact employees whenever a job needs scheduling. See a more detailed description of this process below.
---
Workforce Management And Job Scheduling
Database can provide a custom job scheduling application that automatically allows managers to call in a job requirement and contact qualified employees or contactors to fulfill this need.
The following describes a typical job scheduling application. This application was developed specifically for Lehigh Cement, but can be customized to meet virtually any job fulfillment requirement.
Define Job Requirement - Management specifies an employment need. This could be the result of an absentee employee or last minute special project that requires an employee with a specific job skill. Management calls an 800 number that is automatically answered using our IVR technology. A job requirement is chosen from a list of job types and skill sets presented during the call.
Match Job With Skilled Labor - DSC submits the job requirement to the organizations and a group of employees is identified that are available for work and have the appropriate skill set to satisfy the job requirements. The next available employee is identified and a phone number and message are sent back to DSC.
Call Employee Or Contractor - Database Systems Corp. automatically calls the designated employee, playing the job request message. The worker has the option to accept or decline the job. DSC can determine if the call was answered and the response to the job request.
Notify Organization Of Call Result - After each call, DSC notifies the organization of the specific call result (No answer, busy, answer machine, or decline). If the job request was not accepted, the organization provides DSC with another employee name and phone number to call and the process above is repeated.
Job Opening Hot Line - DSC also provides an 800 number for workers to call that lists job openings that are currently available. A worker can select a job assignment by supplying an employee ID and pressing a phone key.
The above scenario is one of many types of workforce management applications that can be satisfied using DSC's custom call processing technology and services.


---
Call Us Today
Contact DSC to learn more about our workforce management call notification services.