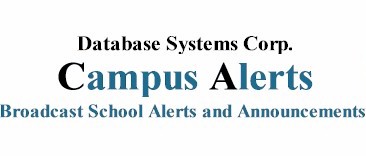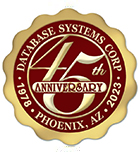 Campus Alert Services and Systems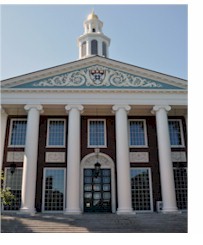 Since 1978, Database Systems Corp. (DSC) has been a leading provider of computer technology products and services. These state-of-the-art solutions include emergency calling systems that use voice broadcasting to communicate with community members.

Emergency voice broadcasting encompasses a broad spectrum of communications techniques and media to contact groups and individuals when an extraordinary event occurs. This emergency alert can be delivered to a small group of individuals such as a faculty team or a specific school building within a campus. Likewise an emergency alert can be broadcast to the entire campus or to the surrounding community including parents and students.

This automated dialing system can be used to report absentee students to parents or guardians using our campus alert systems. This can be a vital service not only to report absentees, but to notify parents of missing children in a more timely manner.

Contact DSC to learn more about our campus alert services and emergency calling systems.
Online Campus Alert Service Registration
Our online registration for emergency notification services lets you submit your school's information using a convenient registration form. Information includes your school's name, address, billing and contact information. DSC also provides pricing information as well as our online contract including terms and conditions. Here are the benefits of signing up online:
Setup fee is waived (saving typically $500)
Reduced monthly fee (saving as much as $15 / month)
Faster signup and activation
NOTE:
Submitting this online registration does not obligate you to this service. DSC provides an agreement online that must first be signed and submitted by fax or mail. This agreement contains current pricing and terms of use. Only after you mail this agreement and remit a deposit is your account activated.
Sign-Up Today and Save!

Start Calling In Just Minutes!. Using our new online signup lets you get started immediately with your calling campaign. Simply create an account and agree to our standard terms and conditions. Then download your list of phone numbers and record a message. We accept major credit cards and for as little as $25, you can begin calling. Its that simple!

Contact DSC to learn more about our automated dialing services and phone systems. To learn how to use our voice broadcasting services, click on the Voice Broadcast Quick Tour. (Popups must be enabled on your browser).


---
Bronxville Public School

"We are dedicated to bringing out the best in each student: academic excellence, creativity, personal growth, and working together for the common good" - www.bronxville.k12.ny.us

Bronxville Public Schools currently utilize our campus alert service that delivers urgent messages to school members and faculty. These emergency notification messages provide information regarding school closings due to snow storms, severe weather, and other on campus emergencies.
---
Campus Alert Phone Systems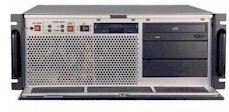 DSC offers both an affordable and expandable emergency alert auto dialer system. This solution includes a modern Windows PC with Dialogic computer telephony cards. When combined with our extensive IVR software, these phone systems can perform both inbound call distribution as well as outbound calling campaigns at the same time.

The WIZARD voice broadcasting system is our entry level emergency notification phone system that supports up to 48 analog phone lines. If your outbound calling center requires more lines, our PACER voice broadcast system can be used to deliver voice messages over hundreds of digital phone lines.
Campus Alert Services
DSC can provide your organization with a complete, turnkey emergency alert phone system. If you need to get a calling campaign started immediately, we can provide your organization voice broadcasting outsourcing services at our secure and redundant calling center. These services are ideal for campus alert calls and community or customer notifications.

The following is a list of some of the applications available with our school notification service:
Report Missing Students To Parents Using School Messenger
Contact School Administrators For Volunteers
Notify Students and Parents Of School Closings
School Announcements for Special Events
Communicate School Event or Sporting Event Cancellation
Contacting School Team Members for Meetings and Practices
Coordinating with School Volunteers
Contacting School Board Members For Special Meetings
Contact Parents Of Missing Or Late Students
Contacting New Members For Orientation
Automated School Fund Raising Program
Enrollment Announcements and Schedules
Call Us Today
Contact DSC for a FREE analysis and quote and to learn more about our campus alert services.