Public Warnings By Phone
Automatic Emergency Alert Solutions
Public Warning Phone Services and Systems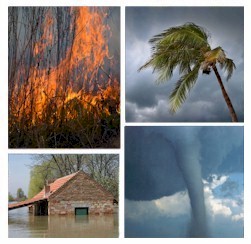 Database Systems Corp. (DSC) provides technology solutions for the call center and call processing industry. These products include emergency broadcasting phone solutions for contacting your community with public warnings and alerts.
What Are Public Warnings?
"Public warning phone services include notifications and alerts that are automatically broadcast from a central location using multi-channel communications and technology.

These alerts can be generated by humans manning a control center or automatically by sensors that detect an abnormal situation and react by initiating emergency notification processes."
Our voice broadcast service lets you automatically initiate a public warning phone broadcast using your computer system or autodialing phone system. Messages can be sent to our call center initiating this broadcast using VoiceXML protocol or by placing a simple phone call and transmitting DTMF (keypad) signals.

Alerts can be broadcast to tenants in a building if there is a fire or disaster. This can be triggered automatically by sensors that initiate an emergency phone broadcast by sending a signal over the internet or by phone.
Register Online And Save!
If you wish to use our voice broadcasting phone services, DSC is pleased to offer significant discounts when you use our Online Registration Form.




Start Calling In Just Minutes!. Using our new online signup lets you get started immediately with your calling campaign. Simply create an account and agree to our standard terms and conditions. Then download your list of phone numbers and record a message. We accept major credit cards and for as little as $25, you can begin calling. Its that simple!

Contact Database for a FREE analysis and to learn more about our public warning phone services using automatic messaging systems. For a list of other applications and services provided by DSC, please visit our Phone applications web page.


---
Envirocon, Inc.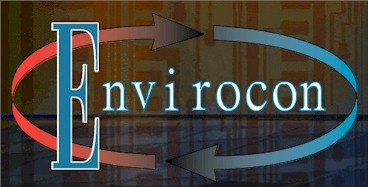 "Envirocon, Inc has worked in the building automation industry for over 25 years providing total solutions that respond to the customers needs and work within the budget constraints provided. Envirocon specializes in offering the following services for the commercial, industrial and residential markets. Temperature control systems complete with Web access to allow the site owner to adjust and control their building remotely." - www.envirocon.net

Envirocon utilizes our call center and technology to broadcast emergency evacuation notifications to tenants of its buildings. Using its sensors and telecommunications equipment that are located within a building, Envirocon initiates an emergency broadcast using our message broadcasting services whenever its sensors detect a fire.
---
Phone Initiated Emergency Broadcasts
An emergency notification can be sent to your community using our 800 phone service and an autodialing computer.

This option requires that your computer system have a simple modem and analog phone line.

When your system detects a situation that requires an emergency broadcast, it automatically dials our center, transmits DTMF tones (simulating phone key entries), and our system initiates the voice message broadcast.

These phone keypad sequences can be any combination of DTMF signals that our system recognizes including security code sequences.
VoiceXML Initiated Public Warnings
VoiceXML phone messages can be easily sent from your existing computer applications. DSC supports several "canned" XML message formats, but can develop new formats that fit your requirements.

To generate voice messages that are delivered to one or thousands or call recipients, simply send instructions to our phone server that include the following information:
Voice or text file containing message to be delivered.
Call recipient phone number(s) or
List of phone numbers already maintained on our phone system.
Date and time of delivery.
Any special instructions.
Call Us Today
Contact DSC for a FREE analysis and quote and to learn more about our voice messaging and VoiceXML message broadcast services.