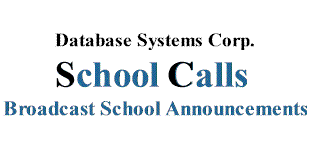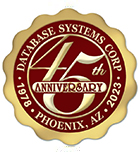 Send School Call Announcements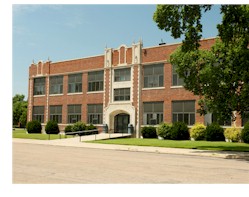 Database Systems Corp. (DSC) has developed phone technology to automatically send school calls and announcements to students, parents, faculty and the community at large. These school calls can be emergency alerts and warnings or simply notifications of meetings and events.
School announcement such as school closings due to inclement weather can be automatically broadcast to all or part of your community with the same, consistent message using our automatic message broadcasting systems.
School alerts can be sent immediately to all of your students and staff so that important events such as weather related school closings can be broadcast to everyone at once. Simply record your announcement online or using or 800 phone service. Next specify the list of individuals who are to receive this message. This list can be built online and can be stored for later use. Then simply push the "Start" button on our online administrative screen.
Missing students can now be reported immediately to parents or guardians using our automated phone systems. This can be a vital service not only to report absentees, but to notify parents of missing children in a more timely manner.
DSC also provides a call reassurance program called CARE which can be used by communities and schools to call Latchkey Kids at home after school to ensure they got home safely when parents are still at work.
Contact DSC or visit our School Calls website to learn more about our how to send school call announcements using DSC's outsourcing services.
Register Online
DSC now provides an online signup for schools and other non-profit organizations. Setup fees are waived and the basic monthly fees are reduced if you use this convenient method of online registration.

To register online, click on the online registration image to the right.

Using our school messaging service is easy and secure. Simply create one or more lists of call recipients offline and upload these list to your online account at DSC's website. Phone messages can be easily recorded using our 800 number service that lets you save numerous messages.

Once you've signed up for our service, here's all you need to do.
Create and save one or more list(s) of call recipients.
Record your phone message (either offline or using our 800 number).
Push "Start" broadcast button.
Manage Voice Broadcasting Using Your iPhone
DSC now lets you manage your voice broadcasting campaigns using your iPhone (and Droid). The following easy to use functions are available to smartphone users.
Login to your account
Select a list of phone numbers to call
Select saved recordings to broadcast
Record messages by calling our service
Start and Stop a voice broadcast
Monitor the voice broadcast in progress
The DSC iPhone App now lets you manage any number of voice broadcasts using simple phone commands. Contact DSC to learn more about this simple way to control your voice broadcasting and to obtain a copy of this smartphone application.


---
River Oaks Baptist School

"River Oaks Baptist School prepares its students to meet life's challenges and lead tomorrow's world through a superior educational program under girded by faith in Jesus Christ and Christian principles." - robs.org

The River Oaks Baptist School utilizes our school announcement phone services to notify school members and faculty in the event of any emergency that may arise including school closings, severe weather, or non-scheduled events.
---
School Calling Service
The following are some of the applications with our school calling service:
Report Missing Students To Parents Using School Messenger
Send Student Wake-up Calls To Consistently Tardy Students
Contacting School Board Members For Special Meetings
Contact Parents Of Missing Or Late Students
Contacting New Members For Orientation
Contact School Administrators For Volunteers
Reach Everyone Using School Phone Tree
Communicate School Event or Sporting Event Cancellation
Contacting School Team Members for Meetings and Practices
Coordinating with School Volunteers
Notify Students and Parents Of School Closures
Automated School Fund Raising Program
Enrollment Announcements and Schedules
Call Us Today
Contact DSC or visit our School Calls website to learn more about our school call announcement services.