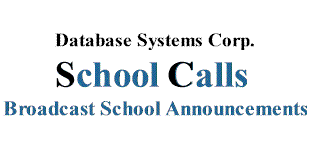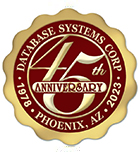 Phone Announcement Service and System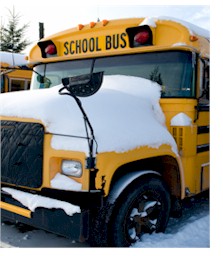 Database Systems Corp. (DSC) provides state-of-the-art communications and notification phone systems and services. These include automatic phone message delivery systems.

DSC is a leading provider of voice broadcast outsourcing services using our own managed call centers that are ideally suited for schools and educational facilities. These services can be used to notify students and parents of any type of emergency including school closures and campus alerts.

An important function of this emergency school notification and school alert system is to contact students and parents whenever a school or an entire district is closed due to inclement weather. When your school administrators decide to close a school or district because of severe weather, our service can provide immediate notification to both students, parents, and faculty members.
Register Online And Save!
DSC now provides an online signup for business and non-profit organizations wishing to use our voice broadcasting outsourcing services. Our competitive rates are affordable, even for the smallest calling campaign.

Start Calling In Just Minutes!. Using our new online signup lets you get started immediately with your calling campaign. Simply create an account and agree to our standard terms and conditions. Then download your list of phone numbers and record a message. We accept major credit cards and for as little as $25, you can begin calling. Its that simple!

Both emergency and non-emergency voice broadcasting services can be provided by DSC.

To register online, click on the the online registration image or button on the right.


---
How Does Our Service Work?
Your school or community can subscribe to Our phone message delivery service by contacting DSC. Approval can be accomplished quickly over the phone. Here's how it works.
Signup by calling DSC or filling out our online registration.
DSC assigns your school an account ID and password.
Access your account over the internet (or phone).
Create one or more lists of households to be contacted.
Separate lists can be maintained for faculty.
When an emergency arises, simply record your phone message offline
Upload this message to your account.
(Message can be "pre-recorded" and saved for later use.)
Initiate the emergency phone blast from the internet.
Initiate An Emergency Broadcast By Phone
If you don't have internet access and need to initiate an emergency broadcast, you can use our 800 number, record your message over the phone, and select the list of recipients of this message by phone keypad.

It's that simple and your students and parents will be notified within minutes after the decision is made to close your school.

Contact DSC or visit our School Calls website and subscribe to our school closure announcement service.


---
Amber Charter Schools

"Amber Charter School's mission is to provide comprehensive learning experiences that will enable all students to become fully-educated, creative adults, prepared to play leadership roles in New York City and in our global society.

Amber's objective is to enable students to demonstrate proficiency and distinction in all New York State Learning Standards and to enable all students, both Spanish-dominant and English-dominant, to achieve full fluency in both languages." - ambercharter.echalk.com

Amber Charter School currently utilizes our school call announcement phone services to notify school members and faculty in the event of any emergency that may arise including school closings, severe weather, or other catastrophes.
Other School Announcement Applications
Besides providing immediate notification to students and parents during school closures, our school announcement phone services can be used for a wide variety of school related notifications.

The following is a list of some of the applications available with our school messaging service:
Report Missing Students To Parents Using School Messenger
Coordinating with School Volunteers
Contacting School Board Members
Special Meeting Announcements
Contact Parents Of Missing Students
Contacting New Members For Orientation
Automated School Fund Raising
Contact School Administrators For Volunteers
Reach Everyone Using School Phone Tree
Communicating Sporting Event Cancellations
Scheduling Athletic Team Practices
Announcing Club Meetings and Events
Enrollment Announcements and Schedules
Call Us Today
Contact DSC or visit our School Calls website for a FREE analysis and quote and to learn more about our school closure announcement services.