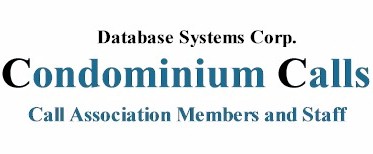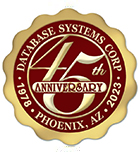 Condominium Association Notification Services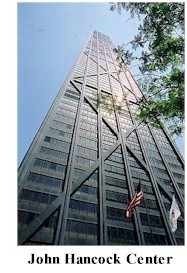 Database Systems Corp. (DSC) provides state-of-the-art technology that can help your condominium association communicate effectively with community property owners announcing both emergency and non-emergency events. This could be simple meeting announcements or during an emergency, this service could provide evacuation instructions.
DSC provides complete telephone notification and alert services as well as turnkey phone systems. Associations such as the John Hancock Center in Chicago use our service to send alerts and notifications to its members.
Using technology located at our call center in Phoenix, Arizona, we can deliver both emergency and non-emergency phone messages to condominium association staff and members of the community.
Because DSC maintains a data center with hundreds of phone lines, this service can be an effective means of communicating with members when other methods are not fast enough or sufficiently reliable.
What Are Condominium Resident Contact Services?
"Modern condominium associations develop and govern detailed rules regarding construction and maintenance of individual homes. They collect fees, fines, and other assessments from homeowners, maintain the common areas of the development, and enforce the association's governing documents.

There are times when condo association members need to be contacted immediately. For larger associations, an automatic message delivery service that calls each homeowner fulfills this critical need."
Contact DSC to learn more about our condominium association notification phone services. For a list of other applications and services provided by DSC, please visit our Phone applications web page.


---
Eastman Homeowner Association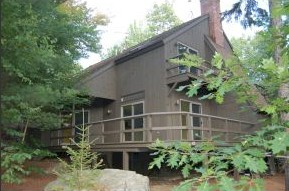 "Eastman is an exceptional, four-season recreational and residential community located minutes from Vermont and just two hours from Boston, in the dynamic Dartmouth-Lake Sunapee region of New Hampshire. Eastmanís 3,600 environmentally-protected acres of woodlands offers families, second-home owners and retirees hideaways for homes, condominiums, and several yet-to-be developed sites. Eastmanís amenities include a two-mile lake, six beaches, an 18-hole, championship golf course, 14 tennis courts, and 17 miles of cross country ski, snowshoe and hiking trails." - eastmannh.org
The Eastman Homeowner Association has contracted with Database Systems Corp. to provide phone message broadcasting services to its members. Messages are delivered to answering machines and individuals for event and emergency notification, especially when there is a very short window of time to notify members.
---
Register Online And Save!
DSC now provides an online signup for commercial and non-profit organizations. Setup fees (for non-profits) are waived and the basic monthly fees are reduced when using this convenient method of online registration.

To register online, click on the online registration image to the right.

Using our message calling service is easy and secure. Simply create one or more lists of call recipients offline and upload these list to your online account at DSC's website. Numerous phone messages can be easily recorded and saved using our 800 number service.

Once you've signed up for our service, here's all you need to do.
Create and save one or more list(s) of call recipients.
Record your phone message (either offline or using our 800 number).
Push "Start" broadcast button.
---
Condominium Owner Notification Applications
The following are just a few of the applications of this technology within your condo association:
Announce special condominium association meetings.
Provide condo owners with real time notices
Call condominiums during an emergency evacuation.
Contact condo owners warning of a natural disaster such as a hurricane.
Notify condo residents of pending power or service outages.
Remind specific owners when their dues are delinquent.
Broadcast special event notifications.
Send out requests for volunteers.
Notify members when homes are coming on the market.
Call Us Today
Contact DSC to learn more about our condominium calling services and systems.



Announcements
Public Service
Wedding RSVP
School Announcements
Student Wake-Up Calls
Church Calls
School Calls
School Calling Service
Send School Calls
School Closures
Church Announcements
Church Events
Send Church Calls
Church Welcome

Reminders
Medication Reminder
Past Due Reminder
Delivery Notification
Payment Reminder
Notification Services
Patient Appointments
Pill Reminders
Order Status Reminder
Event Reminders
Marketing Reminders
Call Notification
Appointment Reminders
Service Reminder Calls
Blood Bank Donation
Campus Alert Services
Baby Announcements

Marketing
Insurance Marketing
Mortgage Marketing
Retail Marketing
Real Estate Marketing
Subscription Renewals
Sales Management Phone Services
Sales Support Service

Group Calling
Home Owner Notification
Alumni Contact Service
Condominium Calls
Mobile Home Park Notification
Contact Club Members
Team Announcements
Labor Union Calls
Workforce Management

Community
Telephone Reassurance
Emergency Broadcasting
Community Contact Service
Public Warning Service
Political Voice Broadcast
Political Activism Calls
IVR Polling
Political Marketing