Student Wake-Up Calls
Help Reduce High Truancy Rates
School Wake-Up Calls / Parent Notification Service
Growing Truancy Problem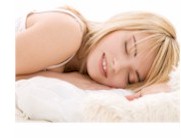 In England, a recent study indicates that truancy is running at a 10-year high with more than 60,000 across the country skipping lessons every day. Over 5% of all enrollments in secondary schools are classed as persistent absentees.
In special schools, the rate is over 10%. In primary schools, rates of absence appear to be rising - from 0.43% in 2004 to 0.57% this year.
Another study performed in the state of Utah shows that the truancy rates are on the rise as well. During the 2006-2007 school year in Utah, 7,110 students cut classes ten or more days. Last school year, that number rose to 8,232 in Utah.
Technology Solution
Database Systems Corp. (DSC) has developed a calling program that sends student wake-up calls to designated students who have a history of skipping school or showing up tardy for class. This system can also contact parents when a student does not show up for school.
Since 1978, DSC has been providing state-of-the-art telecommunications software and computer systems. Our call center products and services include voice broadcasting technology that can be managed from anywhere with internet access. These systems and services are ideally suited for broadcasting wake-up calls anytime of the day.

Contact DSC to learn more about our school wake up call reminder service and systems.
Automatic Calling Services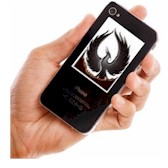 Employing these message broadcasting systems, DSC can deliver hundreds or thousands of wake-up calls in just minutes! Recorded messages can be broadcast to either answering machines or to individuals, reminding them of class schedules, special events or providing simple wake up calls. Alerts can be generated to inform a family member or responsible organizaion including the school that the student did not answer or acknowledge the call.

DSC technology differs from most automatic wake-up reminder services because individual messages can be created for each message recipient. For instance, one-wake up call recipient can be programmed to require an acknowledgement key. Others may simply be given one call and that's it.

Different call reminder messages can be played to an answering machine versus an individual. Most reminders are simple messages, yet our phone broadcast solutions can be programmed to handle complex scripts with touchphone responses.
School Calling Service Features
The DSC calling program can be useful for a number of calling programs at schools and educational facilities. Here are just a few of the applications available with this system and service.
Wake-up calls for consistently late students
Special event reminders for a class (field trips, etc.)
School closure announcements during a storm
Notify parents when a student does not attend school
Call faculty during any special event or emergency
Send general announcements (PTA meetings, etc.)
Online Wake Up Call Reminder Reports
Real time reports and graphs are an integral part of our phone reminder system and services. This reporting and feedback system helps you observe and control the performance of your reminder campaigns with clear and meaningful displays.

Voice broadcast graphs and charts of operational statistics let you measure the effectiveness of each reminder campaign as it is running.

The statistical information contained in each of these reports can be downloaded into a spreadsheet format for individually customized reporting.
Call Us Today
Contact DSC for a FREE analysis and quote and to learn more about our call reminder service.